DUO Professional Individual Lash Adhesive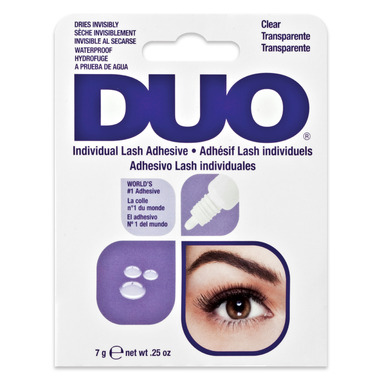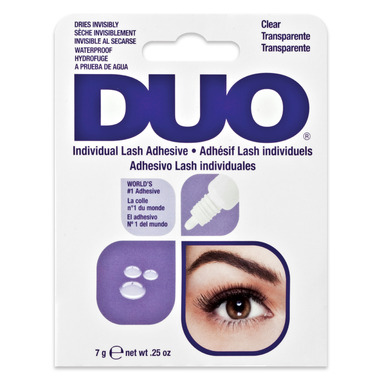 DUO Professional Individual Lash Adhesive
Ask any makeup artist and they will tell you, "its not the lashes; itҒs the adhesive." For a perfect faux lash application, women look to DUO, the worlds best-selling waterproof lash adhesive.
Duo Eyelash Adhesive is celebrated for its safe, gentle formula and the strong, sure hold it provides. One tube of DUO allows for countless applications because only a few drops of DUO is required to create beautiful, eye-opening results. For both the lash expert and the faux-phobic, DUO adhesive ensures that lashes are easy to apply and they stay in place.
To Use:
Pour 2-3 drops of DUO Lash Adhesive onto a small piece of foil.
Gently grasp a single lash with tweezers near knotted end and pull from tray.
Dip knotted end of lash into adhesive.
Place lash on top of your natural lash with the knotted end as close to your eyelid as possible.