Duracell
Duracell Coppertop AA Batteries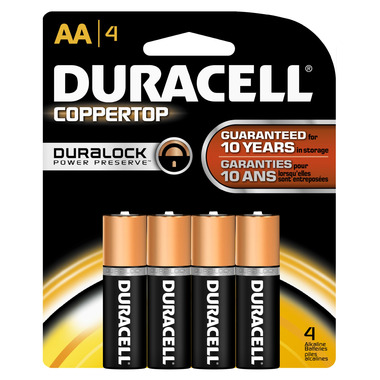 Duracell
Duracell Coppertop AA Batteries
Description
Whether you're preparing for an approaching storm or changing the channel with your remote, it's important to have power you can rely on. Introducing Duracell's up to 10-year guarantee. Duracell batteries with Duralock Power Preserve™ Technology are guaranteed to stay powered for up to 10 years in storage.
Duracell's guarantee results from significant improvements to their alkaline cells, including the purity of ingredients and upgrades to the battery cell in order to preserve power. The Duralock guarantee gives you the comfort of knowing that the Duracell batteries sitting in your drawer will still work when they are needed most.
This pack includes 4 AA Duracell batteries.