e-cloth Non-Scratch Scouring Cloth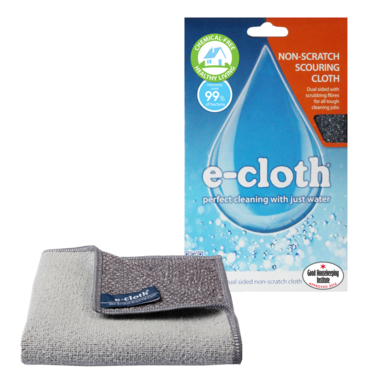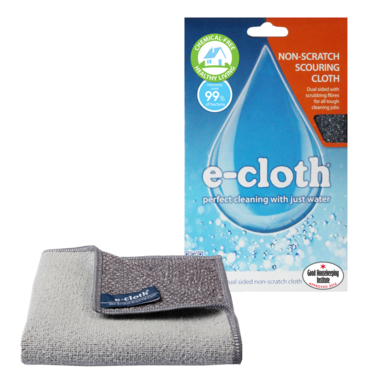 e-cloth Non-Scratch Scouring Cloth
This e-cloth Non-Scratch Scouring Cloth is the one to have around the kitchen sink. Whether for general cleaning, washing up, or scrubbing vegetables, it will rise to the challenge. The Scouring Cloth's smooth side rapidly absorbs water, making it perfect for general cleaning. The other side has a unique scrubbing surface to remove stubborn grease and dirt from pots & pans and kitchen surfaces.
Features:
Chemical Free Cleaning using just water
e-cloths and water absorb and remove over 99% of bacteria
Can be machine washed over 300 times
e-cloths are guaranteed for three years
Directions:
A hot rinse under a tap is often enough for day to day use. Recommend machine wash once a week and tumble or hang dry.
Made from 80% Polyester and 20% Polyamide. Do not use bleach or fabric softener.