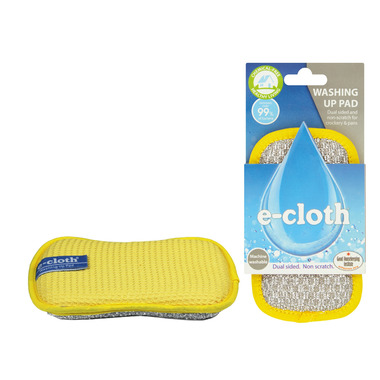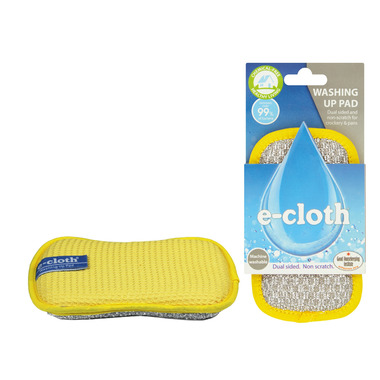 Washing up is no longer a dreaded chore. Whether used with or without washing up liquid, washing up is simple, effective and easy with this pad. The smooth side of the Washing Up Pad easily cuts through grease and grime, using just water. The scrubbing side makes light work of stuck-on food residues and stains.
Features:
Chemical Free Cleaning using just water
e-cloths and water absorb and remove over 99% of bacteria
Can be machine washed over 300 times
e-cloths are guaranteed for three years
80% Polyester/ 20% Polyamide
Tips for Use:
A hot rinse under a tap is often enough for day to day use. Recommend machine wash once a week and tumble or hang dry. Do not use bleach or fabric softener.