e-cloth Window Cleaning Mitt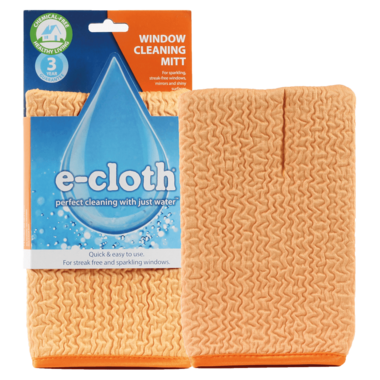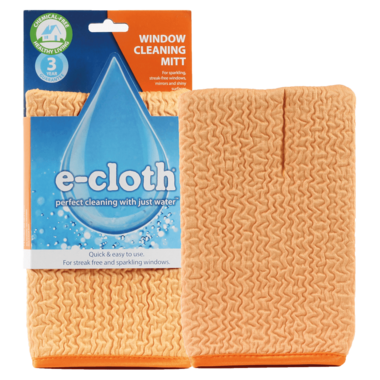 e-cloth Window Cleaning Mitt
The e-cloth Window Cleaning Mitt lifts and removes the toughest dirt on windows, mirrors and sliding glass doors using just water- no chemicals required. You will be amazed at how clean your windows will be. Quick and easy so windows will be streak-free, lint-free, and sparkling clear. Also great for cleaning & polishing car windshields and dashboards.

Features:
New Ripple fabric texture is very effective at cleaning and drying

Cleans all types windows, sliding glass doors and mirrors
No specialist window cleaning liquids, cleaning is quick and easy with just water
Fits most hands comfortably. Use on left or right hande-cloths are

Guaranteed for three years

Directions: Insert hand. Dampen. Begin wiping.

80% Polyester/ 20% Polyamide. A hot rinse under a tap is often enough for day to day use. Recommend machine wash once a week and tumble or hang dry. Do not use bleach or fabric softener.