Eat Nakd Banana Crunch Raw Bar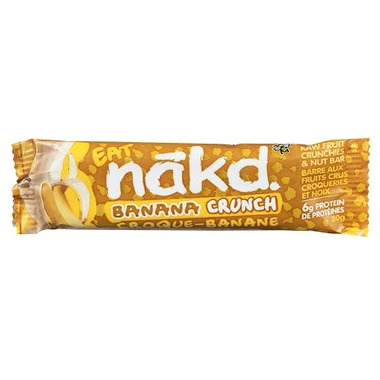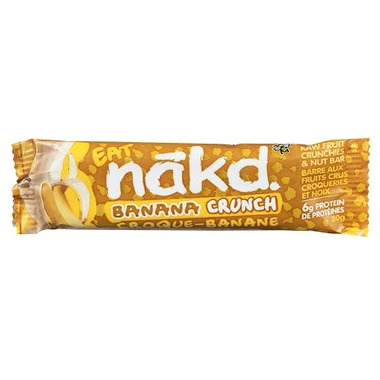 Eat Nakd Banana Crunch Raw Bar
This Nakd Banana Crunch bar is perfect for banana connoisseurs everywhere with a brilliantly addictive crunchy texture. With only natural ingredients this bar is crammed with soya protein crunchies and keeps hunger at bay with slow-release energy. As with all Nakd bars, Banana Crunch contains no added sugars or syrups so the scrumptious fruity taste you experience in every bite come from the real fruit in each bar and is so filling that that you feel satisfied long after the last bite.
Features:
Wheat Free
Gluten Free
Dairy Free
Vegan Friendly
Free from added sugar
GMO Free
Low in saturated fats
Ingredients
: Dates, soy protein crunchies (soya protein, tapioca starch, salt), cashew nuts, raisins, dried banana, apple juice concentrate and banana flavouring.
Wheat, Gluten and Dairy Free, Vegan Friendly, Free from added sugar, GMO Free and low in saturated fat
May contain traces of peanuts and other nuts