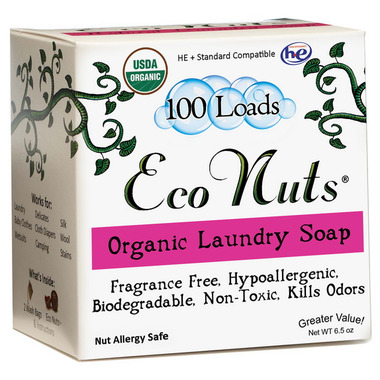 Description
Do your laundry with berries! Eco Nuts are certified USDA organic berries (soap nuts) that grow on a tree and naturally contain soap. They are both de-seeded and sterilized for consumer protection and are packaged plastic-free! Eco Nuts are lightweight and eco-friendly!
Eco Nuts Organic Laundry Soap Medium size washes up to 100 Loads

Two reusable wash bags and instructions are included.




Highlights