Ecoideas Authentic Canadian Organic Golden Quinoa Flour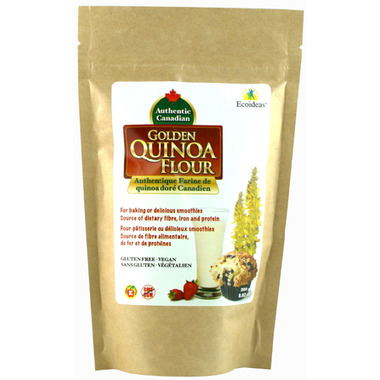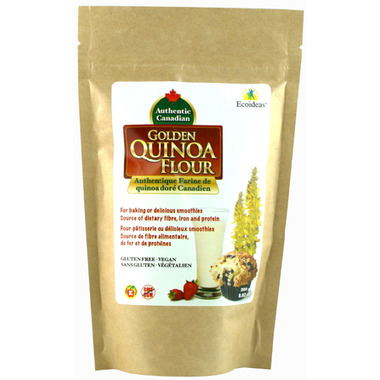 Ecoideas Authentic Canadian Organic Golden Quinoa Flour
Quinoa Flour is great for baking or smoothies. Quinoa is high in dietary fibre, iron and protein. Their quinoa is grown with care in the Canadian Prairies by local farmers. The plants thrive in our northern environment with clean air, pure water, and the warm Prairie sunshine.
Quinoa is high in:
Dietary fibre
Iron
Protein (15% – and is a Complete Protein)
Phosphorus
Magnesium
Features:
Canadian
Gluten Free
Vegan
Kosher
GMO Free
Instructions: Perfect for baking. Add to your favourite bread, muffin, cookies or cake to enjoy the additional flavour, added nutritional value, and increased texture. It can also be blended into your milk, rice beverage or favourite smoothies.