ECOlunchbox Tri Bento Stainless Steel Container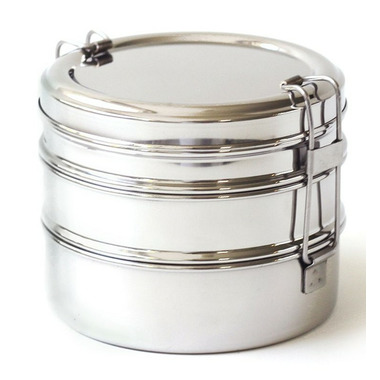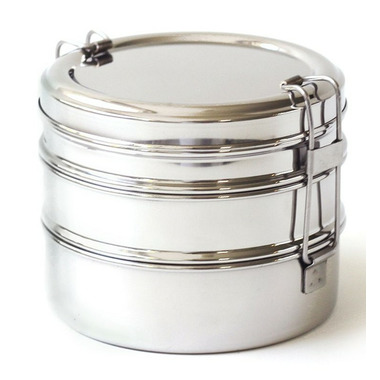 ECOlunchbox Tri Bento Stainless Steel Container
Stacking and packing a healthy lunch is as easy at 1-2-3 with the elegant ECOlunchbox Tri Bento that's made up of three separate layers which neatly clip together.
The shape of the Tri Bento lunchbox is classic of the round stainless steel "tiffins" that have been used for generations throughout India. The Tri Bento, however, is a stand-out due to the exceptional quality of the workmanship as well as the easy-to-use clips that won't pinch. It's the perfect lunchbox for packing a trio of your favorite lunch foods!
Features:
3 tier round container with clips
Capacity 38 oz (4.75 cups)
Tare Weight: 16 oz.
Great for portion control. 12 oz (1.5 cups) fits in each of the three layers
Clips are kid-tested and can be adjusted to desired stiffness
Container measures 5.25" high with base 5.25" diameter
Eco-friendly design made from 100% high-quality BPA-free stainless steel
Non-toxic: free of estrogen-mimicking toxins commonly found in plastic, such as BPA (bisphenol-A), BPS (bisphenol-S) and phthalates
Stainless Steel 201
Dishwasher safe. Not for use in the microwave.
Food may be reheated in the metal containers in a medium-heat oven or over a campstove
Not leak proof since no plastic is used in the eco-friendly design
Made in India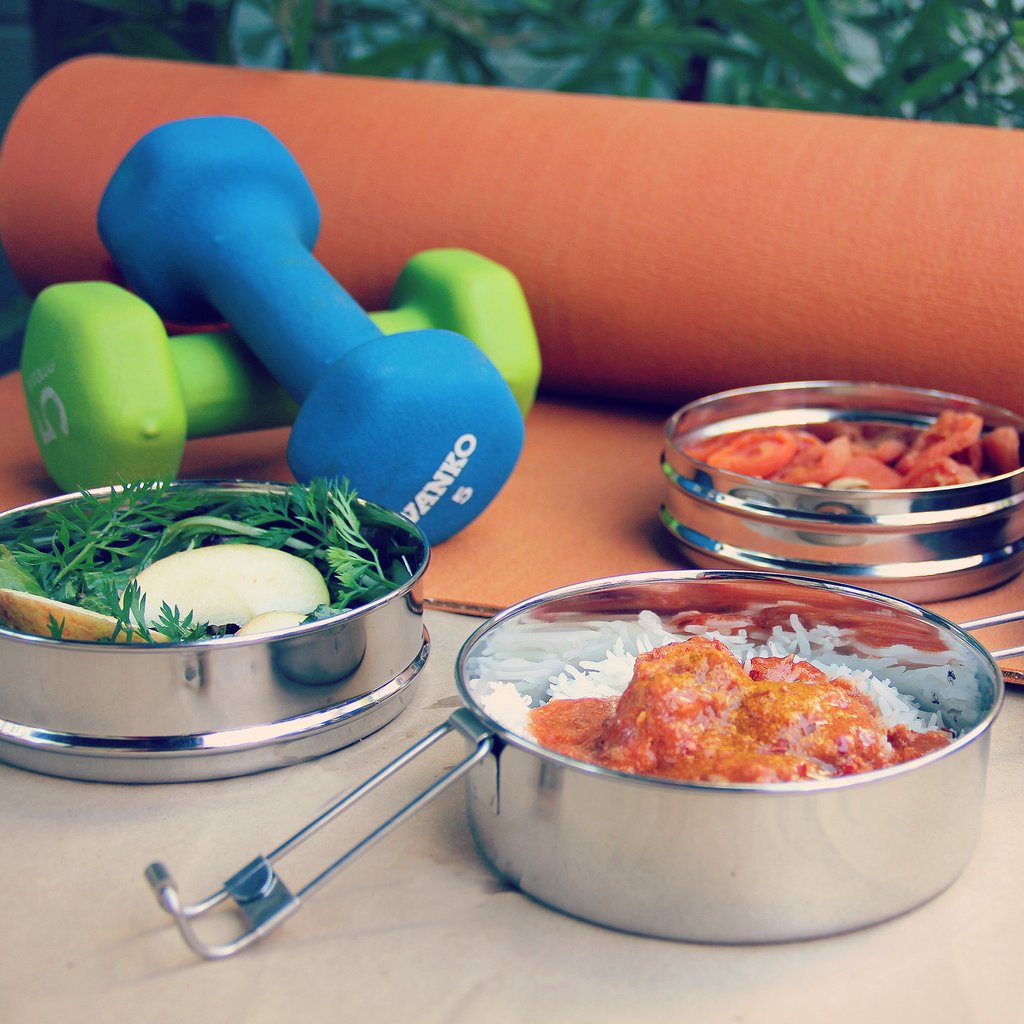 Marty:
a few months ago
I bought this to use for my school lunch as a way of trying to reduce the amount of plastic I use. I've only used it once so far but it worked wonderfully. The container is, as far as my untrained eye can see, of high quality. It is sturdy and doesn't warp when you press the middle (kind of like jam lids do). The clips work well and it is easy to adjust the tension on them. They don't look as high of quality as the rest of the container but as long as they hold up it'll be no problem. So far it has survived one round through the dishwasher. It only had one piece of paper on it for packaging, which was awesome because I'm trying to reduce the amount of plastic I use. I highly recommend this hefty little container to anyone who is looking for lunchbox/container alternatives. If you're sitting on the fence, I say go for it.
Page
1