EcoTools Daily Defined Eye Kit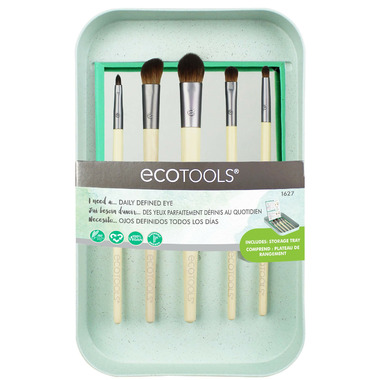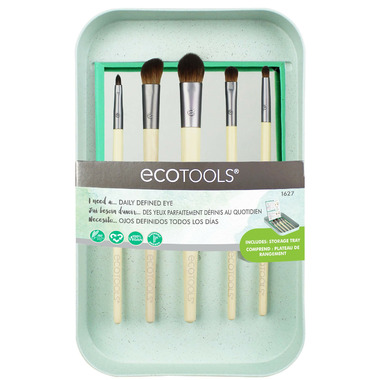 EcoTools Daily Defined Eye Kit
The Daily Defined Eye Kit is designed to create your favorite eye looks and organize your beauty space.
This kit includes 5 eye brushes, 3 beauty look cards and storage tray. Brushes included:
Large Shadow: Apply shadow to lid with the Large Shadow brush
Angled Crease: Create definition with the Angled Crease brush in the fold of eyelid
Accent Shadow: Use the Accent Shadow brush to add an extra pop of color
Detail Liner: Add definition across lash line with the Detail Liner brush
Liner Smudge: Blend colors with the Liner Smudge brush
Custom organize your beauty routine with the Beautify Brush System designed to fit with the other storage trays and tools across the EcoTools collection.