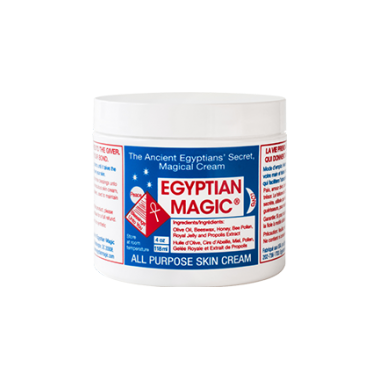 118 mL
Egyptian Magic All Purpose Skin Cream Cabinet Size
is rated out of
5
by
98
.
---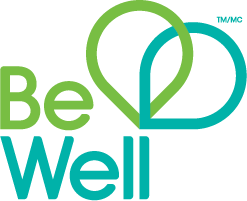 Spend $25 on Personal Care & Get 5,000 points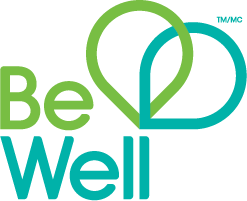 Spend $25 on Personal Care & Get 5,000 points
Description
For more than 20 years Egyptian Magic has been blending powerful ingredients using their unique, proprietary process based on a formula that was created thousands of years ago in the land of the Pharaohs.
The result is a luxurious cream with moisturizing and nourishing properties. Legendary among celebrities, the fashion industry, even doctors and hospitals.
Multi-purpose:
Face moisturizer
Makeup primer
Hydrating face mask
Lip Balm
Eye cream
Makeup remover
After-sun
Scars
Itching, rashes, minor burns relief
Soothing and treating skin irritations
Eczema and Psoriasis
After-shave
Hair Treatment
Hand and cuticle cream
Body cream
Cracked heels and elbows
Vaginal moisturizer and lubricant
Massage balm
Tattoo aftercare
Pregnancy: stretch marks, cracked nipples
Baby cream, diaper rash
Celebrity Endorsements:

Eva Mendes
Lauren Conrad
Kate Hudson
Rooney Mara
Cameron Diaz
January Jones
Rihanna
How to use:
Rub a moderate amount into your palms until it takes the form of oil, which improves absorption. Apply it gently over your skin, cuticles, hair or lips.

Please note: This product contains bee pollen.
Highlights

Ingredients
Olive Oil, Beeswax, Honey, Bee Pollen, Propolis & Royal Jelly Please note: This product contains bee pollen.
Rated

5

out of

5
by
shan123
from
This stuff is really magic.
I ended up buying this after reading multiple beauty blogs and reviews. I've tried using this under my eyes before bed, on my arms (which are prone to keratosis pilaris), on skin after shaving, and on my cuticles. I noticed this stuff, unlike Vaseline, actually sinks into your skin and doesn't feel heavy or sticky because it actually sinks in. I've noticed the skin under my eyes is well moisturized, my arms have fewer bumps, and my cuticles are looking really good. After shaving, it really soothes skin and does not irritate it (at least for me). I really love this stuff and can understand why it's a staple for many people!
Date published: 2020-09-24
Rated

5

out of

5
by
Ro
from
Cleared up my daughter's eczema flareup in 9 days
I'm not exaggerating. My daughter is 16 months old, and something in her diet caused MAJOR painful/itchy eczema all over her back and belly. We cut a few things from her diet (grains that are not organic (glyphosate is the pesticide used on oats/wheat/etc. and it can cause reaction... it's also known as Round Up), eggs, dairy, and RAISINS (we think this is the culprit)). We used Egyptian Magic before bed and in the morning, and her skin went from red/inflamed/patchy/dry to the point where I thought there was no going back (this was Feb 17) to soft and back to normal colour today (Feb 26).
Date published: 2021-02-26
Rated

5

out of

5
by
ItsMaya
from
Game Changer!
I bought this cream because so many people recommended it. I needed to know if this was just a hype or if it's the real deal... WOW! It's the real deal! I have oily acne prone skin and this cream was perfect! I use it at night only, because it is very oily, and needs several hours to sink into my skin. But it's a holy grail product for me now. I live in Canada, and in the winter, this cream saves my skin! I use it on my hands, feet, face, everywhere! If you use it on your face, you wake up the next morning with glowing skin! it's fantastic!
Date published: 2020-05-05
Rated

5

out of

5
by
N.
from
found the best price at well.ca, and I contacted Egyptian Magic to make sure this is an authorized dealer (it is. There are a lot of fakes on amazon). The cream is a little greasy but absorbs well, it's super rich! I use it mostly at night for my face, and on stretch marks. Makes the skin very soft, quickly. I like what it does, but not crazy about the smell. Kind of like honey, but not quite. Anyway, the scent (smells natural, like whatever is in the ingredients, not a chemical smell) doesn't last.
Date published: 2018-06-19
Rated

5

out of

5
by
bjam55
from
Amazing product
I bought this about 3 weeks ago- the difference in my skin has been remarkable. My skin tends to be oily and acne prone so I wasn't sure this would be the right product for my face but I went for it anyway. I have been using it every night. It does not clog my pores. Even if I get one or two breakouts, I swear this helps clear them up within a day or two. I also rub it around my eyes as an eye cream at night and it's perfect. I get eczema on my eyelids so I love that this is all natural. My skin is soft, clear and hydrated. This product is genuine magic!
Date published: 2020-07-17
Rated

5

out of

5
by
Briana
from
I wish I tried this sooner. It works better than any skin care product I've ever used before. I use it for dry elbows, minor cuts and abrasions, dry feet, an under-eye night cream, hand cream, to soften dry cuticles, a lip balm, etc. It's referred to as a "skin cream," but it's more like a waxy balm. It smells nice. For years, one of my elbows has been drier than the other and I couldn't find anything to heal the dryness...this did it. I've tried one lip balm after another on my dry lips...this is the first thing that actually keeps them soft for hours. This is the first thing that has helped keep my cuticles soft and my dry heels soft, as long as I use it every day. It's very concentrated and only requires a small amount. I'm convinced that the regular jar will last a very long time.
Date published: 2019-06-03
Rated

5

out of

5
by
Maria
from
Guys, what everyone says is true! My skin has transformed into a beautiful, glowy and smooth surface! I literally get compliments about my face especially! I've stopped wearing make-up! Everyone needs this! I'm actually very acne-prone and this hasn't caused problems, if anything I now how very healthy skin! Can't recommend enough. If you think your skin is nice now, just WAIT till you get this goodness on ya! :)
Date published: 2019-08-07
Rated

4

out of

5
by
Jenny8675309
from
Love the ingredients
After all of the glowing reviews, I decided to give Egyptian Magic a shot for my extremely dry winter hands. I have used it for a few weeks now at night and I haven't really seen too much improvement. It's okay, but I'm not blown away, and with the nearly fifty dollar price tag I'm definitely not impressed. I do however love the natural ingredients, so I will continue to use and see if my skin improves over time.
Date published: 2020-02-02