Enjoy Life Brownie Baking Mix with Ancient Grains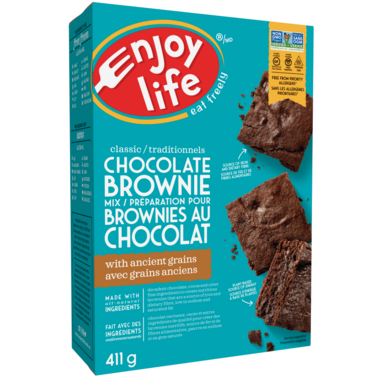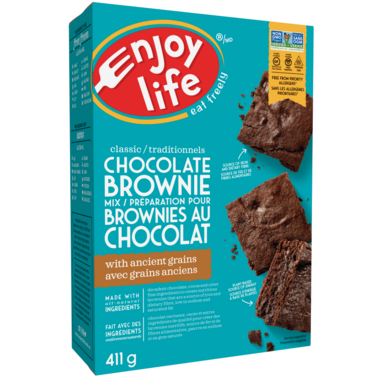 Enjoy Life Brownie Baking Mix with Ancient Grains




Keep a box of this ready-to-make, gluten- free brownie mix in your kitchen, and you'll always be just minutes from ooey- gooey goodness! Certified vegan.
Features:
Free from: Gluten, Wheat, Peanut, Tree Nuts, Milk, Casein, Soy, Egg, Sesame, Sulfites, Lupin, Mustard, Fish, Shellfish, Crustaceans.
Non GMO
Kosher
Certified Vegan
Source of Iron and Dietary Fibre
Low in Sodium and Saturated Fat
Ingredients:
Sugar, Chocolate Chips ( Brown Sugar, Cocoa Mass, Cocoa Butter), Cocoa, Sprouted Brown Rice Protein, Teff Flour, Rice Starch, Flax-seed Meal, Algal Protein, Tapioca Starch, Cream of Tartar, Baking soda, Natural Vanilla flavour, Salt, Mono-calcium phosphate.