Enjoy Life Brownie Baking Mix with Ancient Grains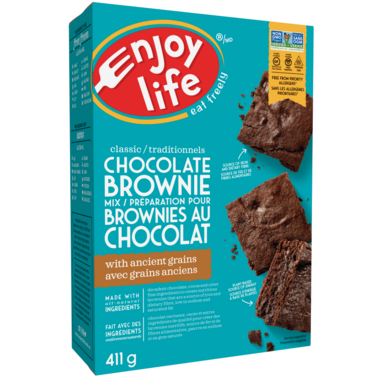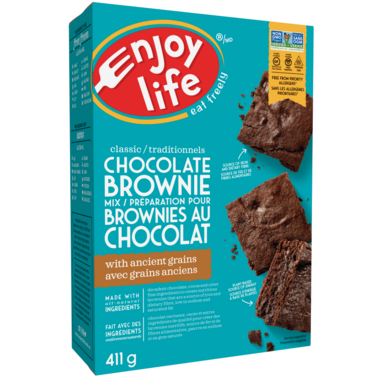 Enjoy Life Brownie Baking Mix with Ancient Grains
Fresh from the oven, free- from brownies are hard to beat- but they've never been so simple to bake! Keep a box of the ready- to- make gluten- free browning mix in your kitchen, and you'll always be just minutes from ooey- gooey goodness! Certified vegan.

Features: Free from: Gluten, peanut, soy, casein, potato, wheat, tree nut, fish, sesame, dairy, egg, shellfish and sulfites.

Ingredients: Dried Cane Syrup, Chocolate Chips (Dried Cane Syrup, Unsweetened Chocolate, Cocoa Butter), Cocoa Powder, Sprouted Brown Rice Protein, Teff Flour, Rice Starch, Flaxseed Meal, Algal Protein, Tapioca Starch, Natural Vanilla Flavor, Leavening (Cream of Tartar, Sodium Bicarbonate, Monocalcium Phosphate), Probiotic (Organic Inulin, Bacillus coagulans GBI-30 6086).