Felicetti
Felicetti Pasta Organic Whole Grain Spelt Fusilli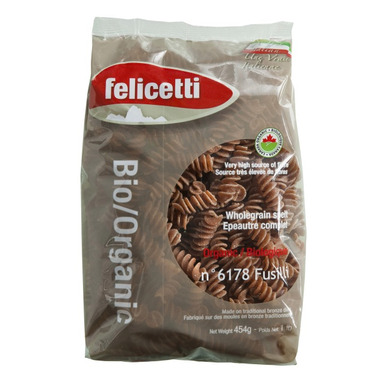 Felicetti
Felicetti Pasta Organic Whole Grain Spelt Fusilli
Description
Felicetti is manufactured the old way; slow drying at lower temperatures allows for a rougher texture which allows sauce to be more readily absorbed.
Spelt is an ancient grain with modern day appeal. This cereal is known for its intense flavour and warm ochere colour, its high fibre content make it easily digestible.

Ingredients: Organic wholegrain spelt (wheat) flour.


Highlights

Shipping & Returns