fridababy DermaFrida the Skinsoother
fridababy DermaFrida the Skinsoother
is rated out of
5
by
17
.
Kick dry skin, cradle cap and eczema to the curb! DermaFrida the SkinSoother is a baby spa in the palm of your hand, keeping baby's biggest organ – the skin! – healthy, flake-free and soft as… wait for it.. a baby's butt.

For general use + dry skin or cradle cap:
Apply cleanser at bath time and brush in a circular motion from head to toe.

For eczema:
Use brush in a circular motion to gently massage lotion into skin.

Features:
Made with 100% antibacterial silicone
No dry time. Sayonara smelly washcloth!
Built-in baby massage
Includes:
2 baby bath brushes and 1 on-the-go storage case.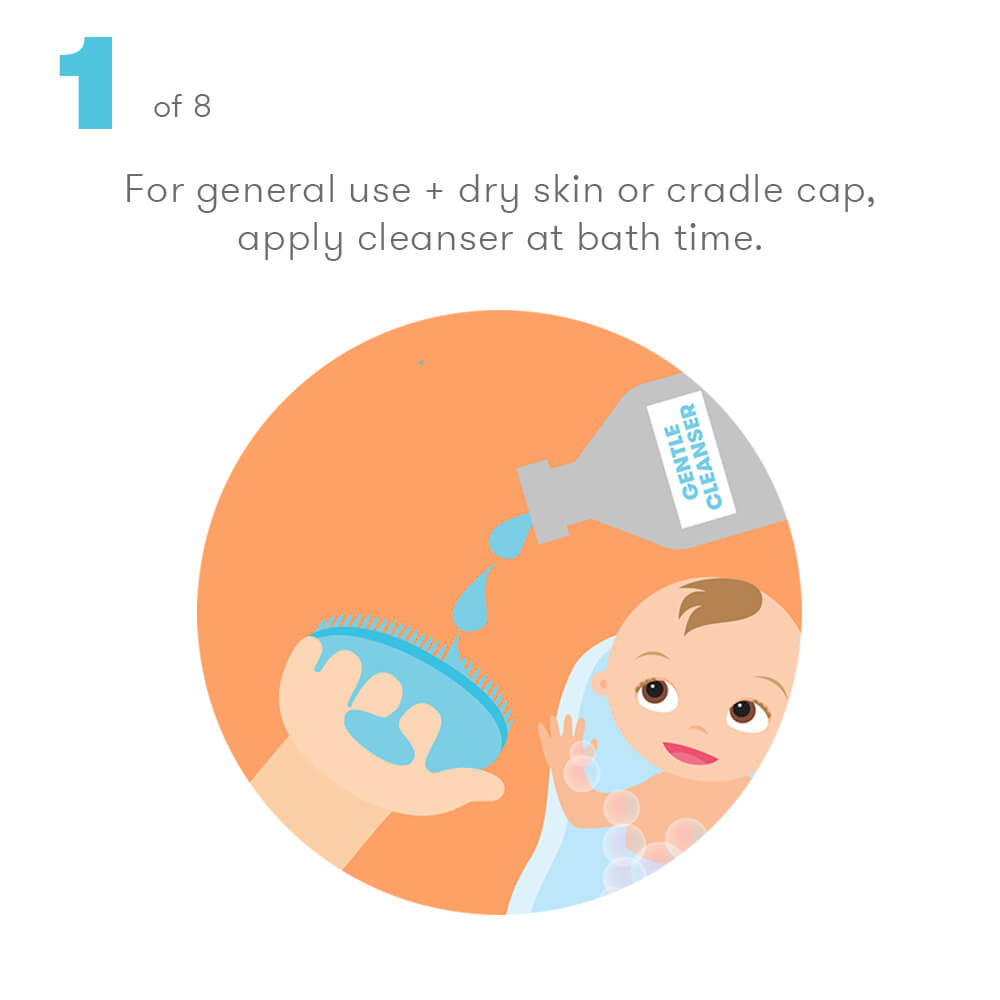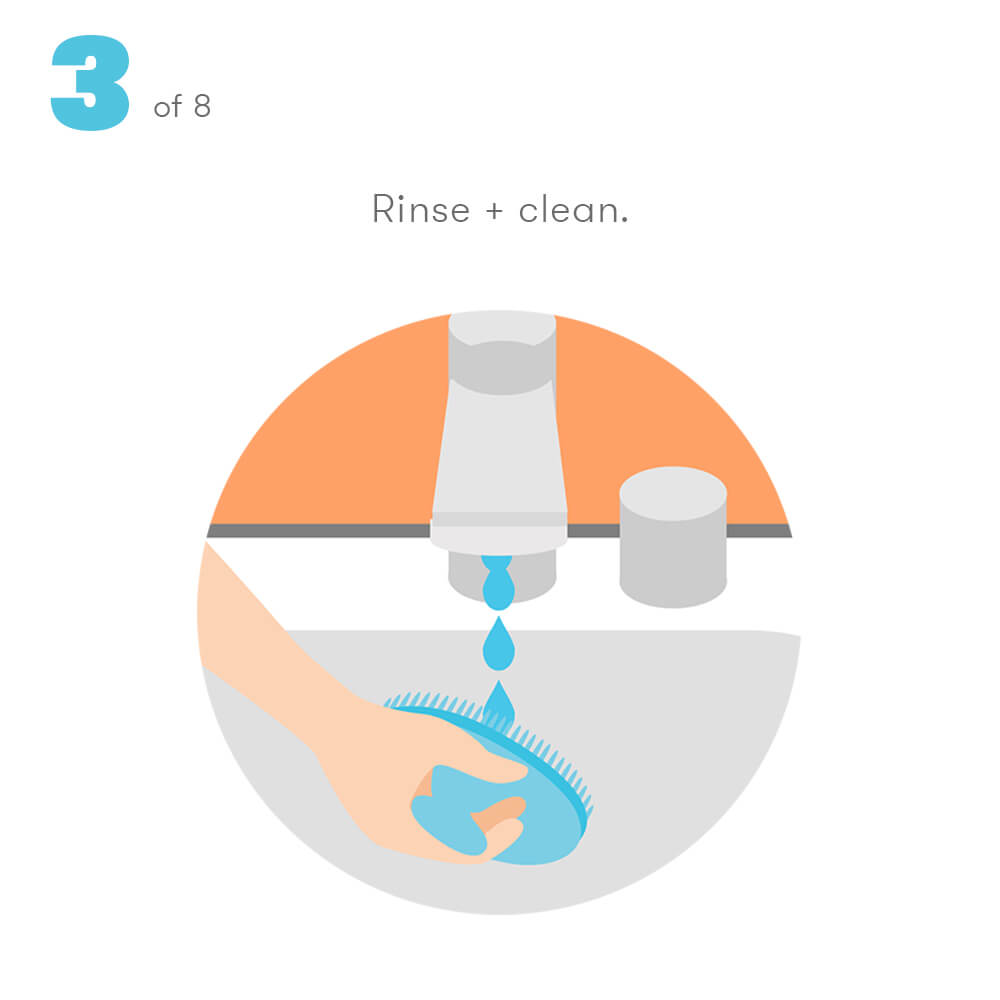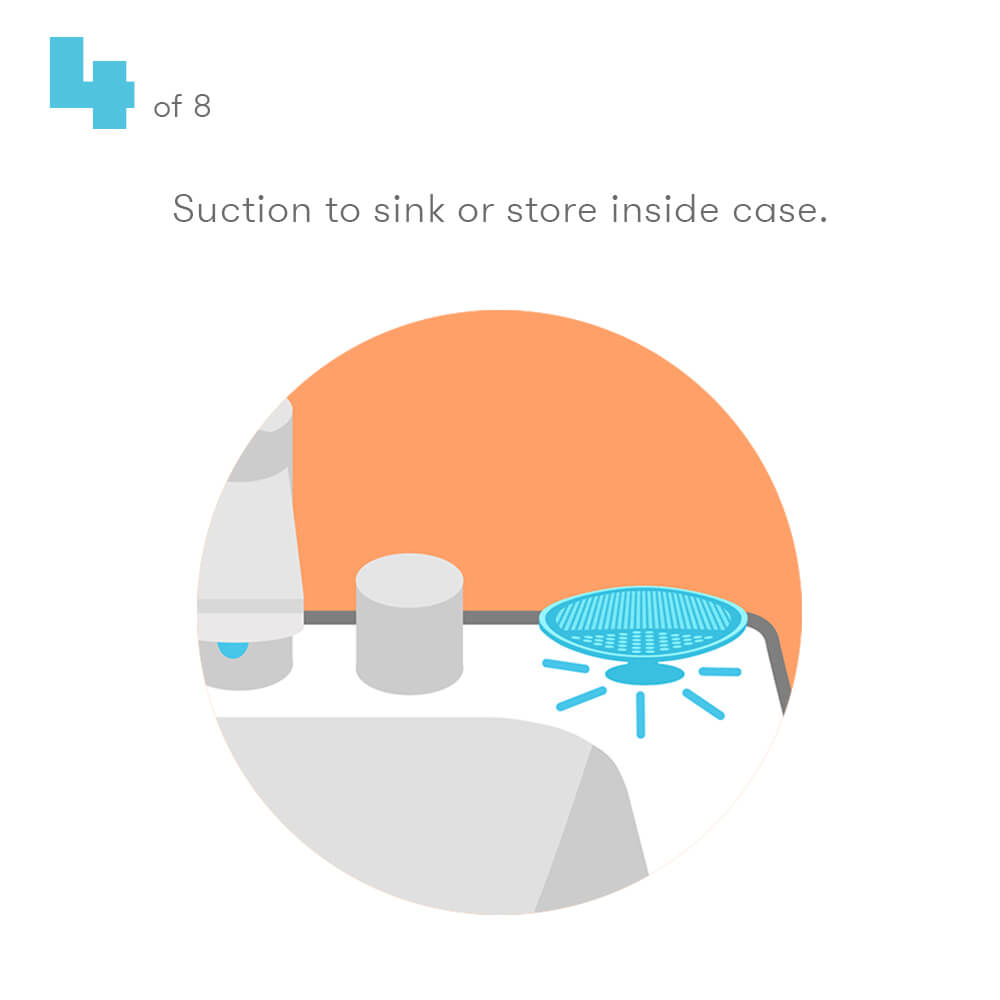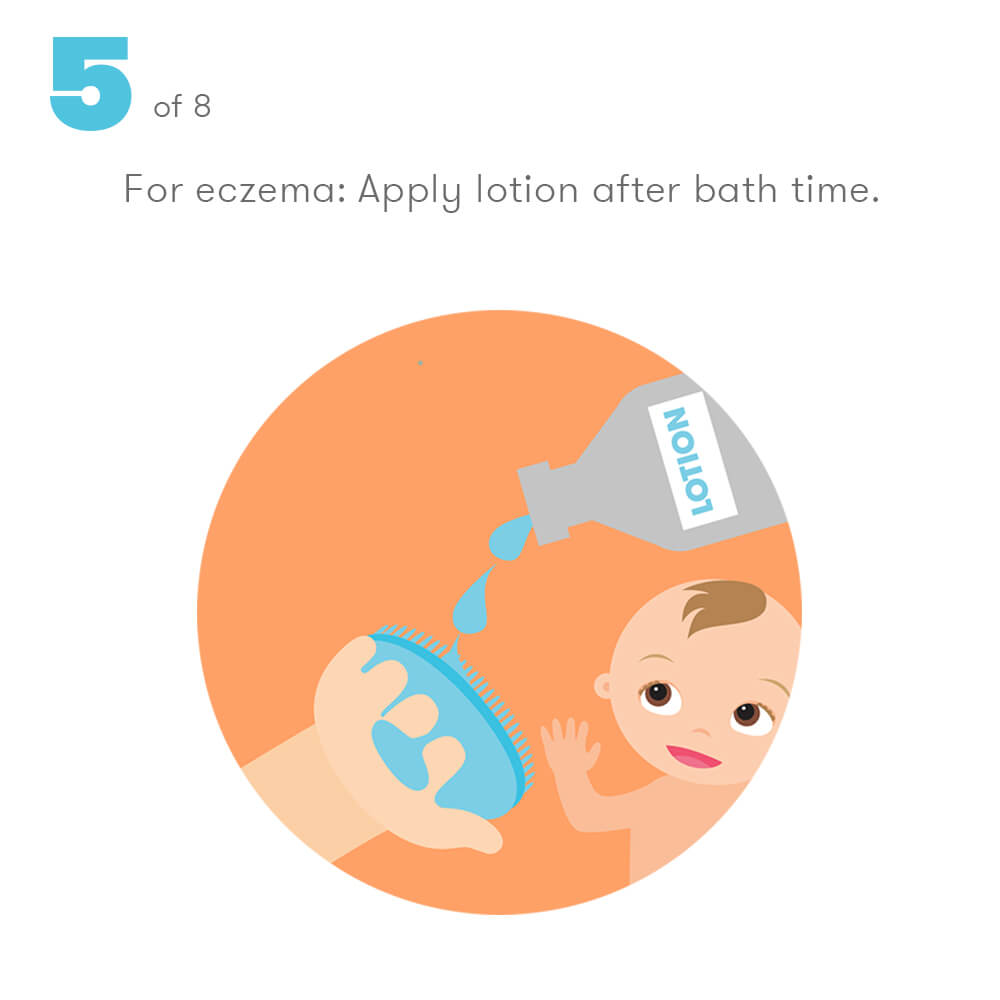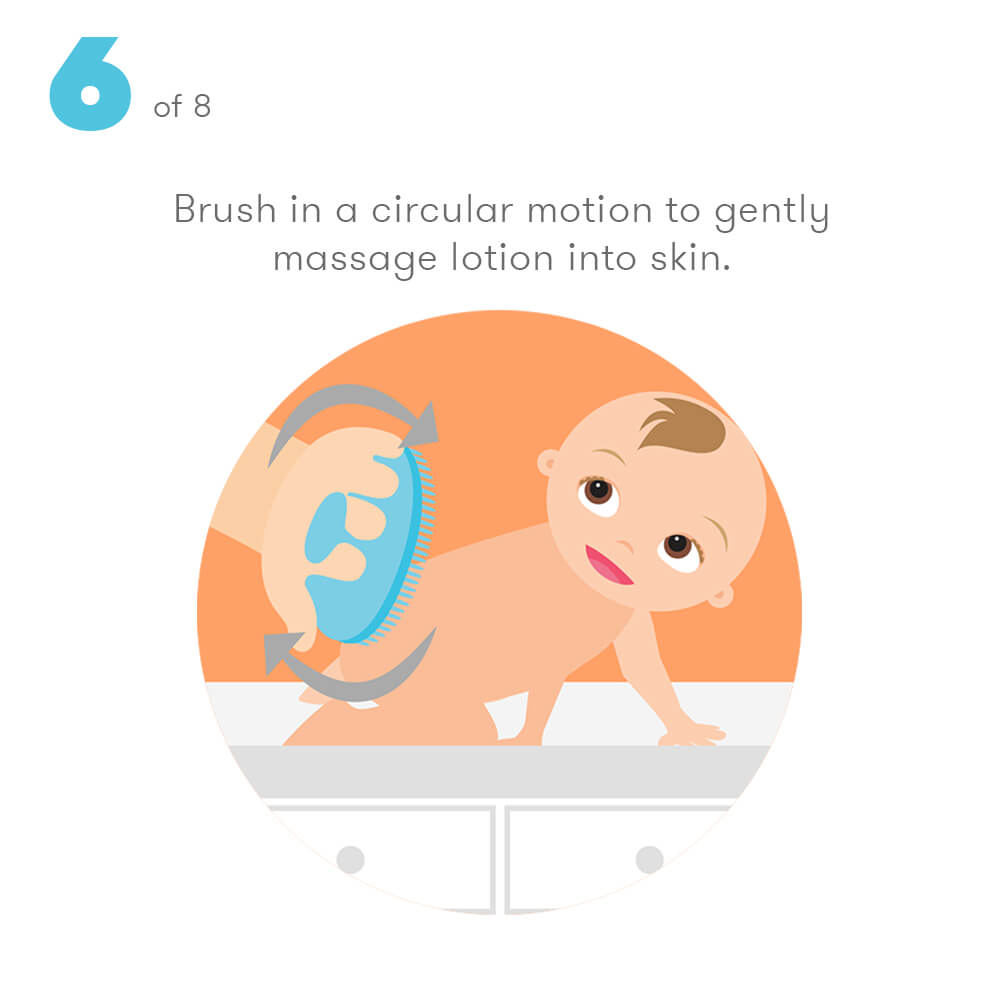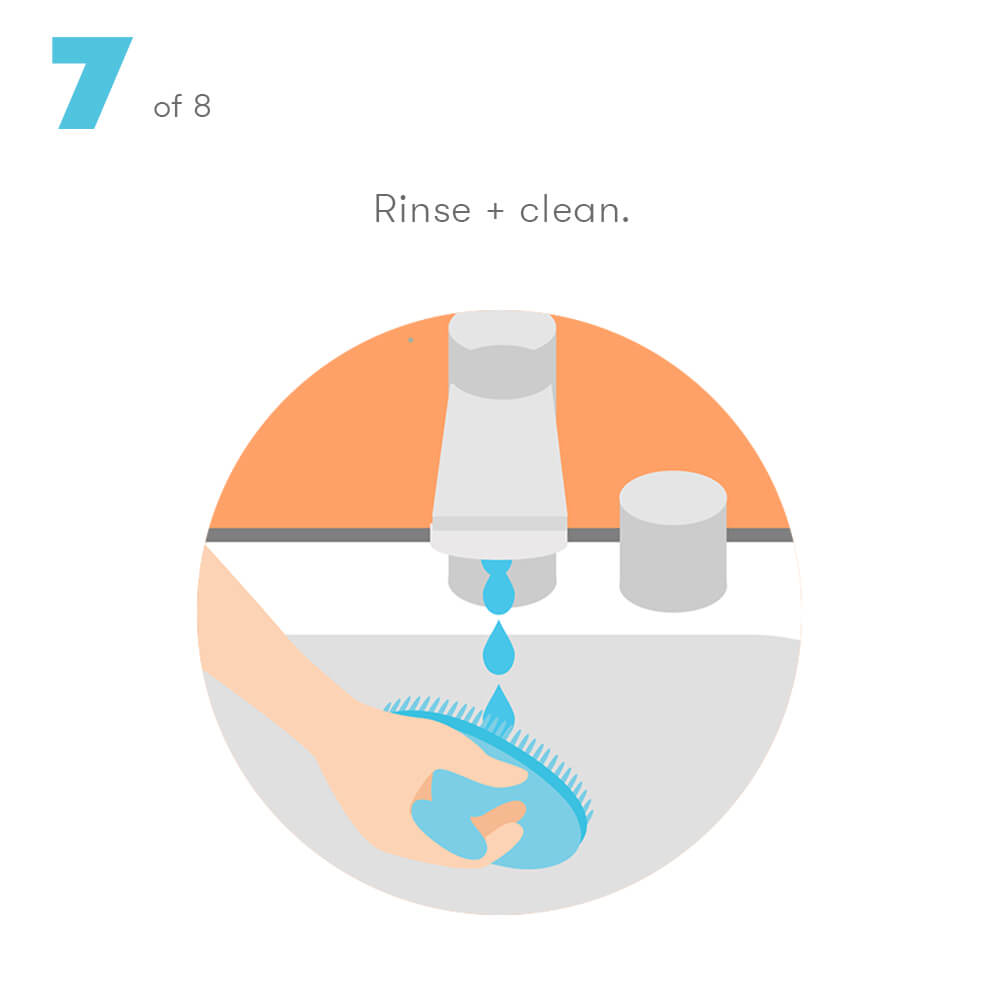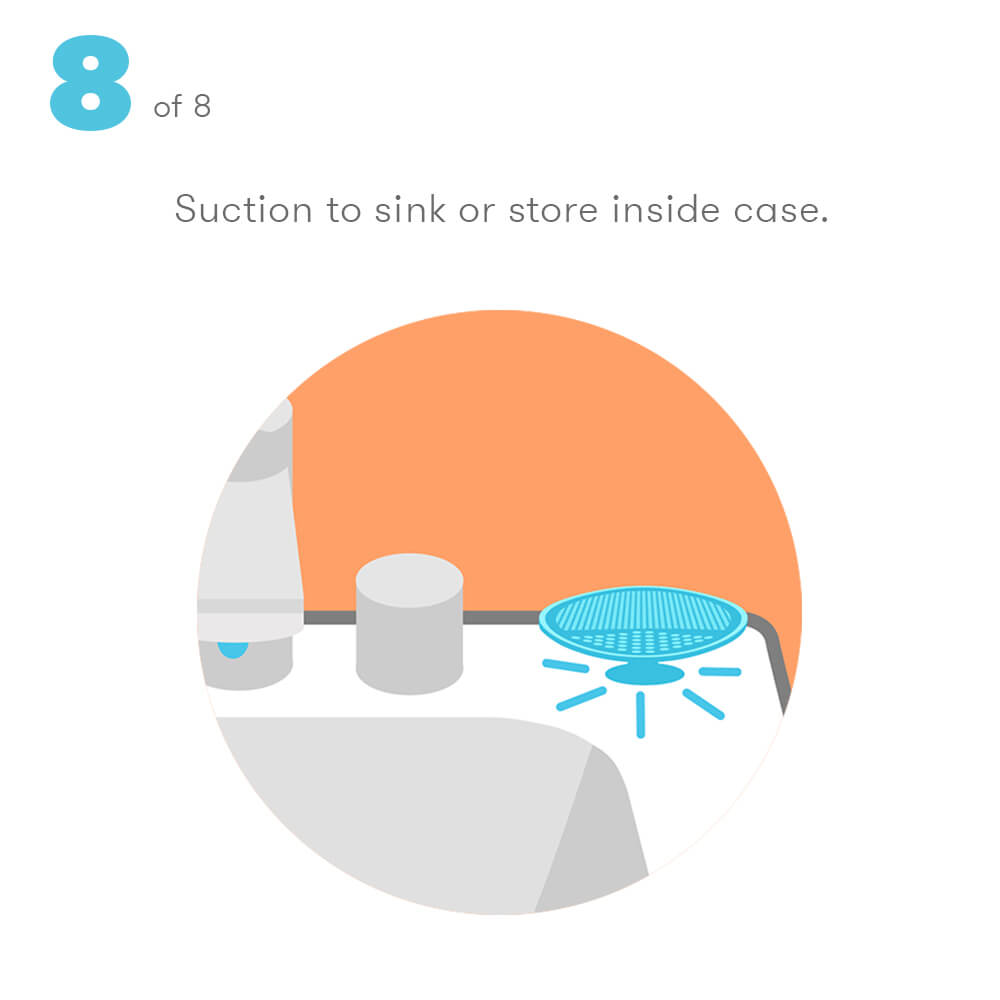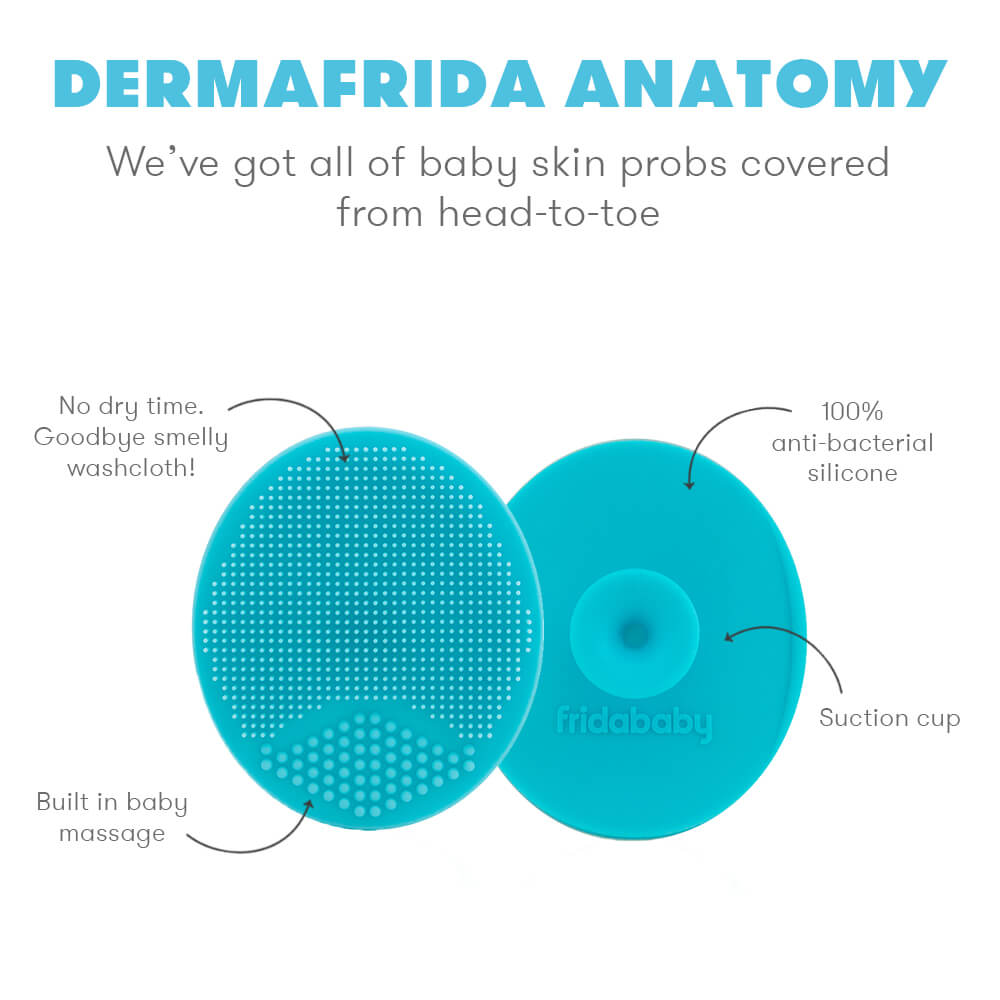 Rated

5

out of

5
by
ONTARIO5
from
Great for older kids and adults, too!
One of my older children has been having trouble with dry scalp. Things like dandruff shampoos just made it worse and caused pain. I finally found a suggestion to use a little natural baby oil and to use one of these Skinsoothers to massage it and help loosen the skin. Then my child also uses the Skinsoother to gently massage and wash their scalp with some gentle baby shampoo. This Skinsoother is essential to the process as it's so gentle. My older university aged daughter noticed there were two in this pack and asked for the extra one. She loves it as a gentle scrub for her skin with some shower gel or soap. We also love how easy this Skinsoother is to clean.
Date published: 2021-01-18
Rated

5

out of

5
by
Erin
from
It really works!
My babies cradle cap was just getting worse and worse. This 3step system REALLY works.
Date published: 2020-05-15
Rated

5

out of

5
by
AHI
from
Worked Great!
We bought this to help with my son's cradle cap (he is 5 years old). We paired it with the Cetaphil Baby wash & shampoo. Together the cradle cap was gone in a few days. This product is easy to use - my son can use it alone in the bath to wash his hair - and gentle on the skin. I love that it comes with two items and a travel case. The suction cup is a great feature to keep it in the tub...and it's a nice handle for use when washing the hair.
Date published: 2020-02-27
Rated

5

out of

5
by
Kt
from
Astonishing
We have been trying to get rid of cradle cap for over 2 years. This combined with the earth mama calendula baby oil (also on well.ca) has it completely gone in only 2 uses! Plus our son loves the feeling of this skinsoother brush and likes to clean his skin with it in the bath. My only regret is not trying it sooner!
Date published: 2020-05-03
Rated

5

out of

5
by
Julia
from
Love this product! My little one had a patch of flakey skin on her scalp and after a couple of uses the flakes are gone. I use this bush with her regular body wash during her bath, gently rubbing in small circles, and rub a bit of baby oil on her scalp after her bath. The brush is very soft and is easy to hold.
Date published: 2019-11-20
Rated

5

out of

5
by
Rebekah
from
This is a great brush for cradle cap. I put some oil on my baby's scalp first then use the brush in a circular motion to scrub it off followed up by a gentle skin cleanser to remove the oil. The cradle cap is very easy to remove this way and requires little scrubbing.
Date published: 2019-05-03
Rated

3

out of

5
by
Meggie
from
While this is a very good quality product, it did not help with cradle cap. I found that a baby brush works better and is less expensive. It is gentler on baby's skin than a brush but cradle cap is hard to remove.
Date published: 2019-02-18
Rated

4

out of

5
by
Victoria
from
Good product
We haven't used this yet, as baby isn't due until the fall. My 2nd baby had bad cradle cap, so I thought I'd get these to try for baby #3 just in case he/she has it too... Looks like a good product.
Date published: 2020-07-29