Gaiam Mary Jane No-Slip Yoga Sock Size S/M in Teal & Fucshia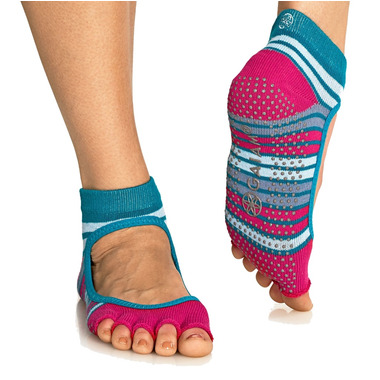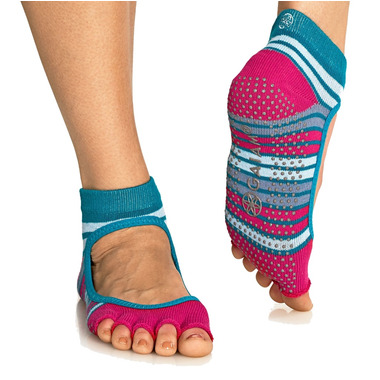 Gaiam Mary Jane No-Slip Yoga Sock Size S/M in Teal & Fucshia
How cute will you feel in these nearly-barefoot feel no-slip Gaiam Mary Jane Yoga Sock? Our guess is "very". Feel secure and stylish in barre, yoga, Pilates or dance class, and the five-toe design encourages toes to spread for healthier feet. Low-profile design fits at the ankle. Also helps to protects feet from bacteria.
Features:
Five-toe design
No-slip grip sole for secure foot placement
Half-toe style delivers a closer-to-barefoot feel
Fitted heel eliminates bunching
Low-profile design at the ankle
Helps protect feet from germs and fungus
Ballet-inspired, nearly-barefoot experience
Perfect for barre, yoga, Pilates and dance
Fit:
S/M- Fits women's sizes 5-10, M/L- Fits women's sizes 10-11.
Care Instructions:
Machine wash. Air dry.