Gaiam Root to Rise Yoga Mat Green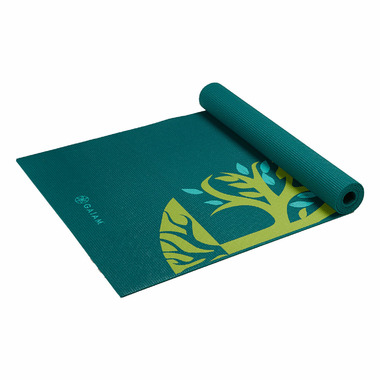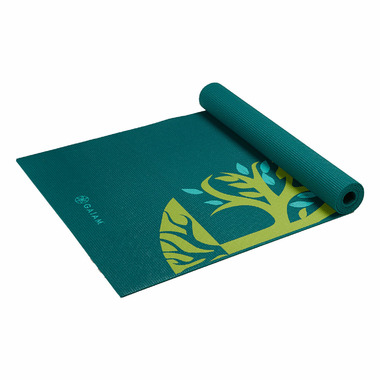 Gaiam Root to Rise Yoga Mat Green
The Root to Rise Yoga Mat by Gaiam has a light-tack, cushioned, nonslip surface that's latex free and ideal for every class, whether at home or at the studio. Designed to be lightweight and durable, this Gaiam Yoga Mat is a perfect addition for any skill level, beginner to seasoned yogi.

Features:
Latex free
Solid construction
Lightweight and durable
Textured non-slip surface
Free of the six most harmful phthalates

Light tack, cushioned surface for your body
Dimensions:
Length: 172 cm (68")
Width: 60.9 cm (24")
Height: 3 mm
This yoga mat is latex free!Below is a closer look at the Root to Rise print on this yoga mat.

Pat:
more than a year ago
I like this mat. I like the colour and the design and the fact that I don't slip on it at all. The only reservation that I have is that it's slightly thinner than the mat I had been used to and so at first it felt a bit harder since I am using it on a hardwood floor. There wouldn't be a problem if using on a carpet. I'm getting used to the different feel but I think I would prefer one of the thicker mats that this company makes. If you do any amount of kneeling or sitting on this mat and you are using it on a hard floor, I would suggest a thicker one.
Page
1