Garden of Life SPORT Certified Grass Fed Whey Vanilla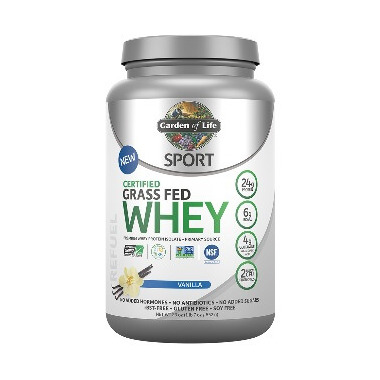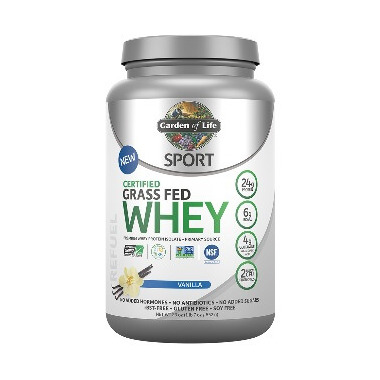 Garden of Life SPORT Certified Grass Fed Whey Vanilla
Garden of Life SPORT Certified Grass Fed Whey Protein (Vanilla) for Exercise Support 652g. Rigorously tested, NSF Certified for Sport and Informed Choice certifications. 24g of Complete Protein with 6g BCAAs.

Features:
24g grass fed whey protein
6g BCAAs
4g glutamine & glutamic acid
2 Billion CFU B. lactis Bl04
No added hormones, no antibiotics
No added sugars
Refuels & repairs muscles

Supports immune system

Reduces recovery time

Take within an hour after workout & throughout the day
4 Truths that make Grass Fed Certified Whey Unique:
rBST, rBGH and antibiotic free, un-denatured, cold-processed, micro-filtered, Non-GMO Project Verified and BSE free

Sustainable Irish family farms with small herds producing half the average global carbon footprint

Cows live in their natural outdoor habitat, roaming and feeding in green pastures

Ireland's unique climate provides lush, nutritious grass all year round

DIRECTIONS:
Mix 1 level scoop (scoop included) with 250 ml of water.
INGREDIENTS:
Whey protein isolate, milk protein concentrate, organic isomaltooligosaccharides, acacia gum, sea salt, Bifidobacterium lactis Bl-04, organic vanilla flavor, sunflower lecithin, organic erythritol, organic stevia extract. Contains: Milk.