Garnier Skinactive Micellar Water Oily Skin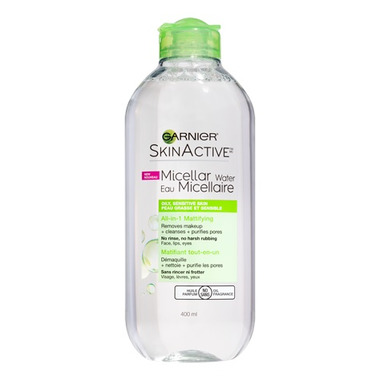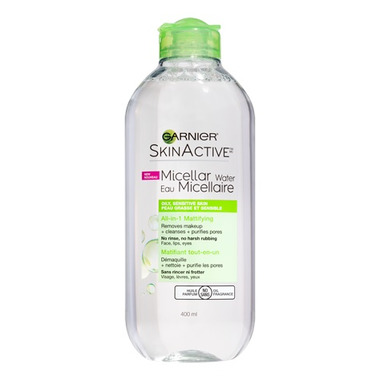 Garnier Skinactive Micellar Water Oily Skin
This All-in-1 mattifying cleanser with Micellar technology effectively removes makeup, cleanses and helps to purify pores. Like a magnet, micelles capture and lift away dirt, oil and makeup without harsh rubbing, leaving skin perfectly clean and refreshed without a greasy residue left behind.

Features:

1. Multi-zone

Our All-in-1 Cleansing Water covers the entire face for a complete daily cleansing routine that includes face, eyes and lips.

2. Ultra-gentle

The All-in-1 Cleansing Water is perfectly adapted for all skin types, even sensitive skin. Unlike other makeup removers, you don't need to rinse your face after using it.

3. Maxi-format

Because we know that cleansing daily is key to maintaining radiant looking skin, we've designed our All-in-1 Cleansing Water with a generous size of 400 ml, which provides 200 uses.

Directions: Saturate a cotton pad.

To remove eye makeup: Hold pad over closed eyes for a few seconds, then gently wipe without harsh rubbing.
To cleanse skin and remove face makeup: Gently wipe pad all over until skin is completely clean from makeup and impurities. Use daily, morning and night. No need to rinse.