Garnier Ultra-Lift Miracle Sleeping Cream Anti-Age + Fatigue Night Cream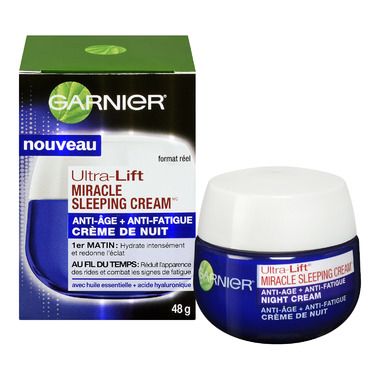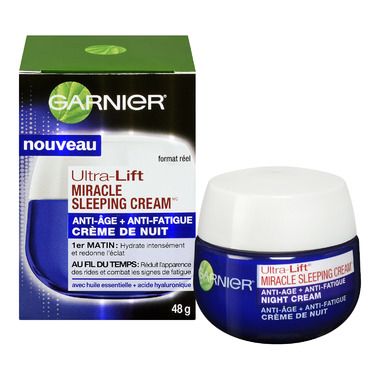 Garnier Ultra-Lift Miracle Sleeping Cream Anti-Age + Fatigue Night Cream

Garnier Ultra-Lift® Miracle Sleeping Cream™ Anti-Age + Anti-Fatigue Night Cream combines the hydrating and recharging power of a mask with the light refreshing feel of a cream.
This anti-aging formula reduces signs of dull, dry and tired looking skin. Infused with Lavender Essential Oil, Rare Plant Extracts & Adenosine, it absorbs fast and works nightly boosting cell renewal to regenerate skin's surface layer, helping to repair skin's moisture barrier and reduce wrinkles. Skin is firm, looks younger and well rested.
Looking for the most fall-friendly facial products? Look no further with this fall skin care routine found on our blog, The Well!
Results:
1st Morning: 96% said skin felt softer. 85% said skin looks rested
In 4 weeks: Wrinkles are visibly reduced. 81% said skin felt firmer and looked revitalized. 88% said skin felt smoother
Dermatologist tested for safety. Allergy tested. Gentle to skin. Fast absorbing. Non-greasy. Suitable for all skin types.