Genuine Health Fermented Vegan Proteins+ Bar
Peanut Butter Chocolate
12 x 55 g Bars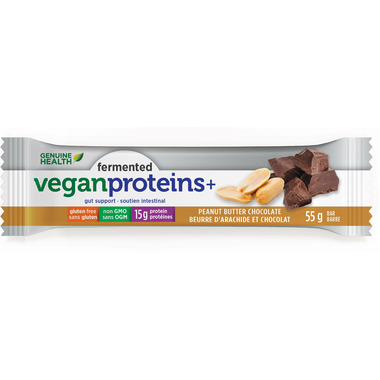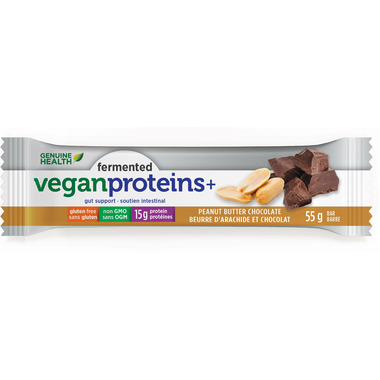 Genuine Health Fermented Vegan Proteins+ Bar
Peanut Butter Chocolate
12 x 55 g Bars
Genuine Health Fermented Vegan Proteins+ Bars offer a quality vegan protein powder bar that harnesses the power of fermented foods in a convenient and delicious format! With advanced digestive support, Genuine Health Fermented Vegan Proteins+ are high in protein with 20 g of fermented dietary protein per serving. It's the first fully fermented protein which contributes to a healthy gut, overall good health, and is easy to digest. Genuine Health Fermented Vegan Proteins+ are non-allergenic, soy-free, and contain a balance of all essential amino acid.

Benefits:
Vegan
Soy free
Gluten Free
Non-allergenic
High in protein
Natural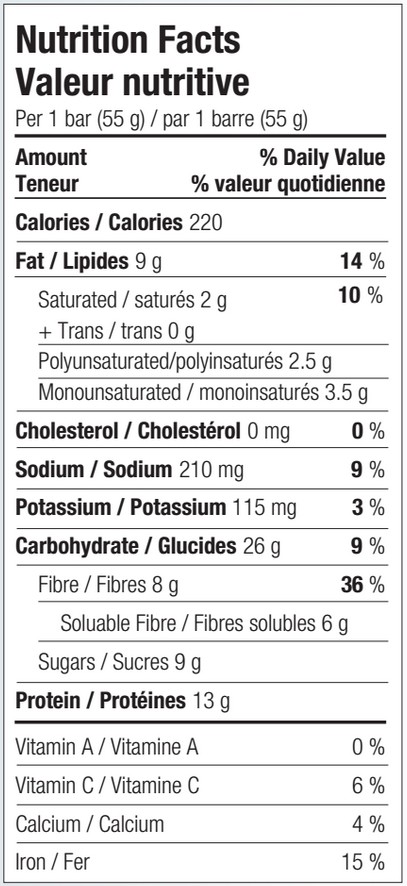 Cyndy:
more than a year ago
I don't get a lot of protein in my diet, so I was looking for a way to add some. I tried one of these on a whim from a drug store and really enjoyed it. So I was very pleased to find them on this site! They're nice and chewy, with no weird aftertaste, and are made with actual ingredients, and not chemicals! I'm not a "health food" person, I just like them - they taste good!
Page
1