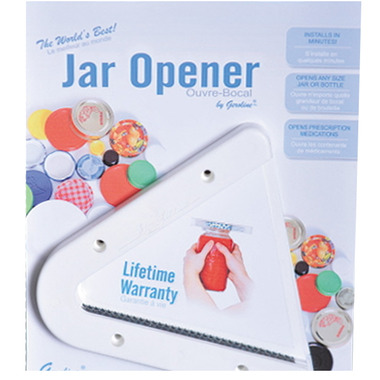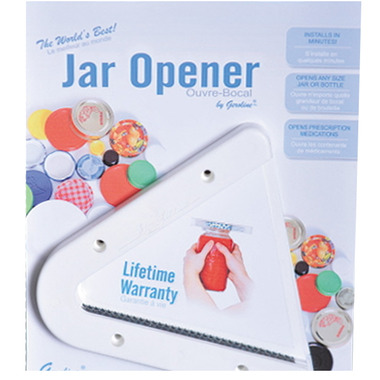 The Geroline Jar Opener is built to last. The unique gripping system is guaranteed to open any size jar or bottle and any size lid.


Maria:
more than a year ago
Now 70, I have used several jar openers over the years, and none of them worked as well as Goroline. This is the BEST opener there is bar none, it opens tiny bottle tops and works just as well on the widest pickle jars. Due to it's construction of having double blades on one side and none on the other, it doesn't cut through the lid or spin around like the single bladed ones on both sides do. Having the firm grip, it opens jars with just a slight twist without too much pressure. I have given several as gifts, used mine over 20 years and it works just as well as when I first purchased it.
I highly recommend this product and give it five stars *****.
Page
1