Giddy Yoyo Raw Organic Chocolate Bar Spirulina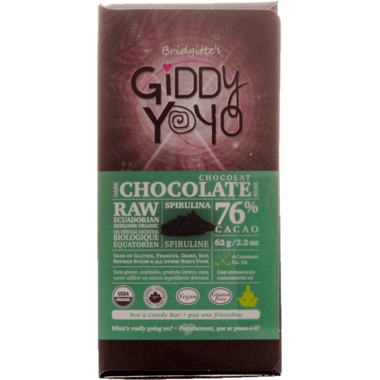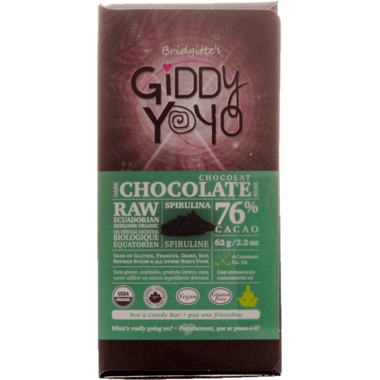 Giddy Yoyo Raw Organic Chocolate Bar Spirulina
Giddy Yoyo Organic Raw Spirulina 76% Dark Chocolate Bar has an earthy floral undertone, and in combo with Giddy Yoyo Cacao it's really something special. Like their cacao, they pride themselves in bringing you only the finest incan spirulina, it's in a class of its own. And really, who wouldn't benefit from eating more green (blue-green that is)?

Ingredients: Love & Gratitude, Cert. Organic Raw Arriba Nacional Cacao Paste, Cert. Organic Raw Unrefined Cane Juice Crystals, Cert. Organic Raw Arriba Nacional Cacao Butter, Incan Spirulina. *Certified Organic by ECOCERT CANADA.








Emily:
a few months ago
I really like this brand and I think this particular chocolate bar is good. It masks the spirulina well.
If you are use to a lot of junk food in your diet, then this probably won't be very appealing. However, if you are use to green powders in your smoothie, etc, then you will find this a healthy treat.
1