Giddy Yoyo Spirulina Powder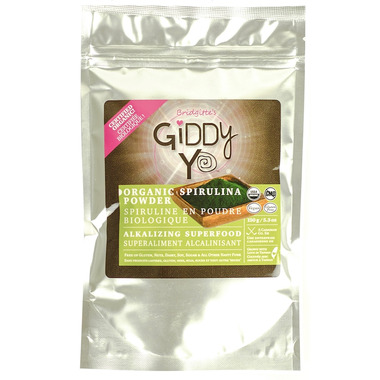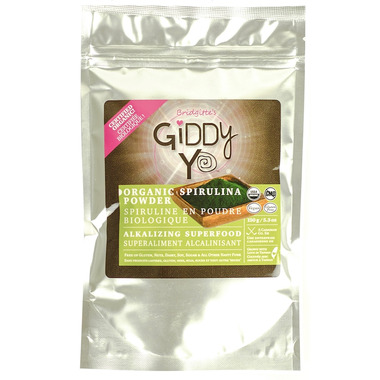 Giddy Yoyo Spirulina Powder
Our radiation tested certified organic spirulina (Arthrospira platensis) is a cultivated single-celled fresh water grown blue-green algae that contains high levels of chlorophyll (the stuff that makes plants green). Spirulina is an easily digestible whole food that can be enjoyed in many ways and does NOT have a 'fishy' taste. Our spirulina is grown under strictly controlled environments and does NOT contain fillers, binders, chemical solvents or heavy metals regularly used in food production.
For overall good health! Excellent source of vegan protein.
Directions:

Serving Size: Adults take 5-30g per serving, multiple times per day if desired. Children take half this amount. 1 tsp. = 3g. Suggested Usage: Enjoy mixed in spring water, smoothies, juice, chocolate

Ingredients:
Spirulina (Arthrospira platensis). Does not contain any nuts, peanuts, dairy, soy, gluten, shellfish, GMOs, or any common allergens.
Canadian Brand, Organic, Vegan, Gluten Free, Fair Trade, Kosher, Sugar Free, Non-GMO, Dairy Free, Peanut & Tree Nut Free Facility