Glitter & Spice Cookie Teether Original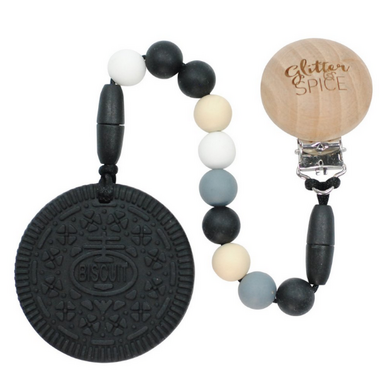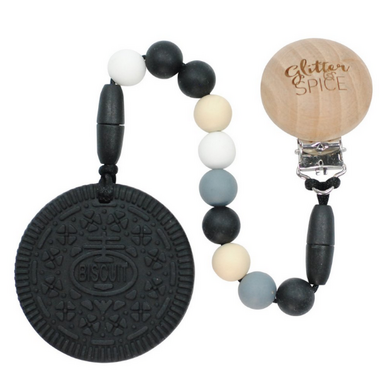 Glitter & Spice Cookie Teether Original
Oreo lovers unite! The world's favorite cookie is now available as a perfect teether for your teething babe! Pair it with a stylish silicone teething necklace and bracelet to make any outfit swoon worthy. Made from 100% food grade silicone, these products are free from harmful chemicals and has zero calories!
Features:
Handcrafted in Vancouver, Canada
The beads are 100% FDA approved high quality food grade silicone
The beads are free from nasty chemicals. BPA Free, No Phthalates, No Lead , and No PVCs
Strung on a satin cord with a breakaway clasps
Washable with soap and water
Dishwasher Safe/Freezer Safe

Robyne:
about a year ago
I absolutely love this teether, my baby does too! my only issue is that the clip rusts. I always took it off before washing the rest of the teether (as stated in washing instructions) but babies put everything in their mouths and drool makes its way all over things. I threw the clip out and attached to a different clip but otherwise, I would purchase this product again.
Page
1