Glitter & Spice Silicone Teething Necklace Gaia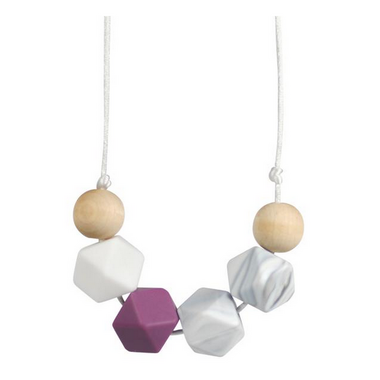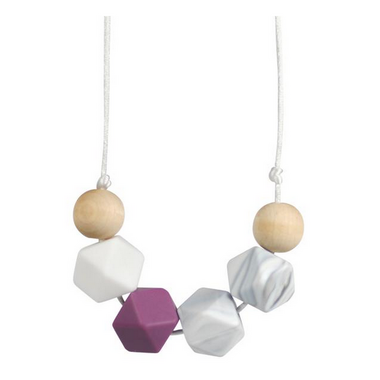 Glitter & Spice Silicone Teething Necklace Gaia
Glitter & Spice's teething accessories are the most coveted amongst moms with teething babies. They create stylish silicone teething necklaces and teethers that are safe and fun for babies to chew! Made from 100% food grade silicone, the soft texture feels good on sore, teething gums, and provides visual and tactile stimulations for babies. Glitter & Spice chewelry are truly the perfect accessory, teether, and toy all wrapped up in cute little package!
Features:
Handcrafted in Vancouver, Canada
The beads are 100% FDA approved high quality food grade silicone
The beads are free from nasty chemicals. BPA Free, No Phthalates, No Lead, and No PVCs
Strung on a satin cord with a breakaway clasp
Washable with soap and water
Dishwasher Safe/Freezer Safe
Necklace is intended to be worn by adults only and not left unattended with baby or child

Gina:
a few months ago
This is a great necklace. The length hits the area between my collarbone and chest. My son likes holding it as he's feeding. He hasn't really chewed on it but I think it's because the beads are too low...right now he likes to nibble on my neck as he's 7 months. So maybe when he's bigger he'll be able to play with more as he'll have even better head control.
Page
1