GoBio Organic Vanilla Pudding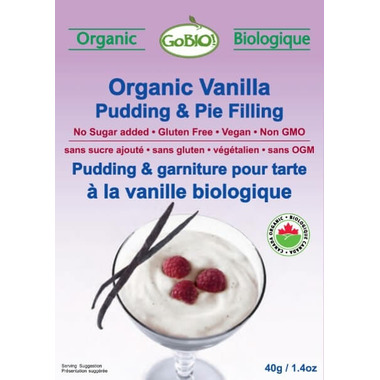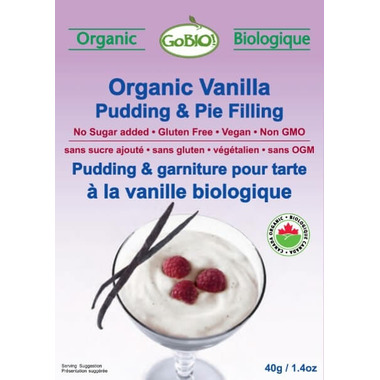 GoBio Organic Vanilla Pudding
Enjoy the taste of real, cooked pudding. Rich with organic Bourbon Vanilla.
GoBIO! puddings have no sugar added – add your sweetener of choice (e.g. raw cane sugar or maple syrup).

Prepare with milk or with soy milk or almond drink for a vegan or lactose-free diet.
Features:
No sugar added
Vegetarian
Vegan
Gluten-free
Lactose-free
Certified Organic by OC/PRO-cert Canada
Ingredients: Organic corn starch, organic Bourbon Vanilla, sea salt.