Gold Bond Ultimate Soothing Skin Therapy Lotion with Chamomile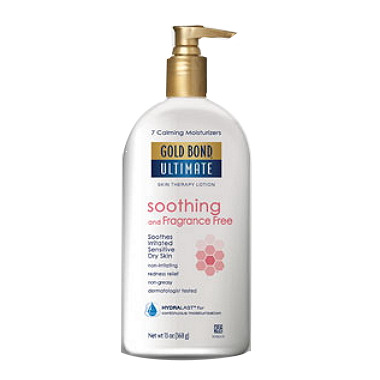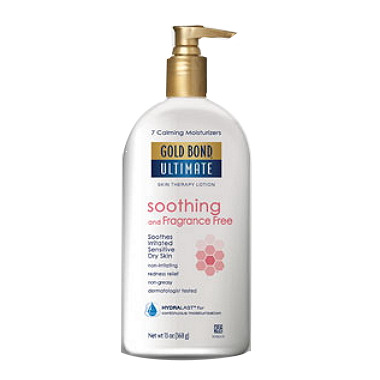 Gold Bond Ultimate Soothing Skin Therapy Lotion with Chamomile
If you have irritated or sensitive skin, Gold Bond Ultimate Soothing Lotion is the choice for you. It's specially formulated to moisturize, soothe and calm dry, irritated skin. And with regular use your skin not only feels noticeably better but also looks noticeably healthier. Gold Bond Ultimate Soothing Lotion contains seven calming moisturizers to normalize and restore balance to your skin. Plus, it contains a blend of naturally soothing botanicals, including Chamomile, as well as the essential skin nurturing vitamins A, C and E to give skin in distress more of what it needs to regain a clear, healthier look.

With natural redness-relieving botanicals, Gold Bond Ultimate Soothing Lotion is fragrance free, oil free and dye free to help reduce your skin's sensitivity, irritation and discomfort.

Perfect for dry, irritated areas or sensitive skin.

Main Ingredients: Chamomile (Naturally soothes and calms irritated dry skin), Oat Extract (Helps irritable and sensitive skin), Ginger Root (Helps reduce the appearance of skin stress and redness).