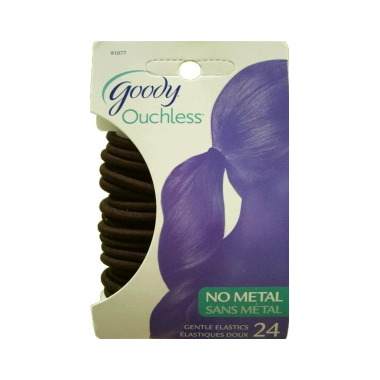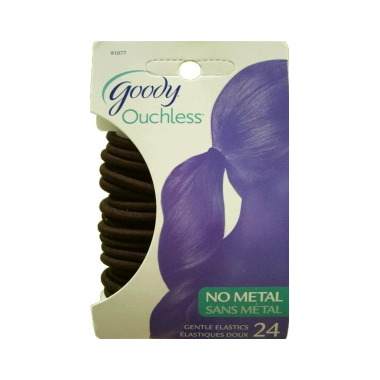 Goody Ouchless Elastics have no metal, allowing for pain-free styling. Secure braids or create the perfect ponytail.
Features:
No metal
Gentle to hair
Brown colour
Thick elastics, perfect for longer hair

Claudia:
more than a year ago
These did not suit me. The elasticity is not sufficient; one turn is not enough to hold my hair in place, and the bands often break when I attempt a second turn. Also, I have rather thick hair, but since these are quite bulky, I'm not sure someone with thin hair would find these appropriate, either.
Page
1