Great Pretenders Gold Butterfly Dress and Wings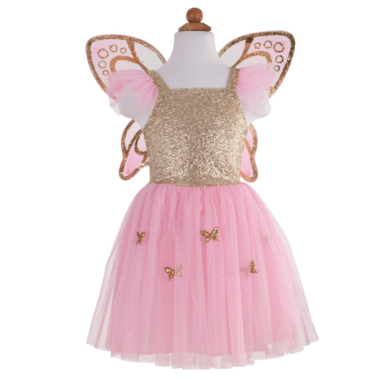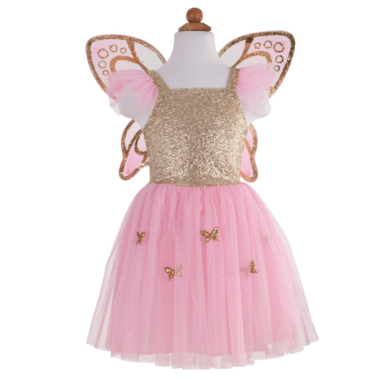 Great Pretenders Gold Butterfly Dress and Wings
Great Pretenders Gold Butterfly Dress and Wings is both fashionable and fairy fun! Be your own shinning butterfly in this sparkly pink and gold dress. This outfit has soft pink tulle gathers for a full skirt, and meets an amazing gold sequin top with tulle sleeve accents. Paired with shimmering gold dusted glitter printed wings, this two piece dress wing combo is sure to delight.
Choosing a dress that is both fashionable and fairy fun can be hard for your little princess. Great Pretender's Gold Butterfly Dress is the answer you're looking for!
Care Instructions:
Machine washable.
Dimensions:
Dress: 64.0 x 55.0 x 3.0 cm; Wings: 32.5 x 47.0 x 2.0 cm

Recommended for ages 4-7.