Great Pretenders Neon Rainbow Skirt Wings and Wand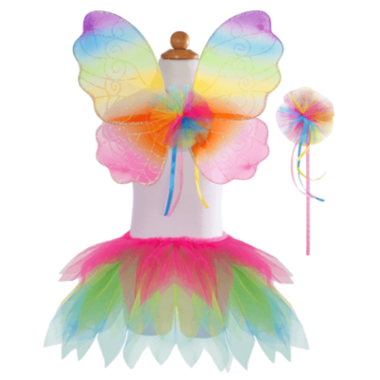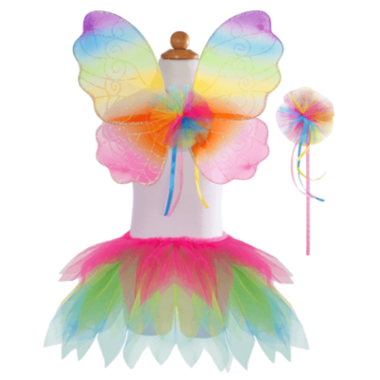 Great Pretenders Neon Rainbow Skirt Wings and Wand
Great Pretenders Neon Rainbow Skirt Wings and Wand set has its skirt made from soft glitter tricot tulle cut to be petal perfect. The matching rainbow wings feature an amazing glitter print that is sure to sparkle and the rainbow wand finishes this technicolor treat with matching soft tulle and multicolored ribbons. This three piece set is the perfect addition to play time fashion!
Care Instructions:
Skirt: machine washable; Wings and Wand: wipe clean with damp cloth.
Dimensions:

Tutu: 28.0 x 45.0 x 5.0 cm
Wings: 32.0 x 35.0 x 2.0 cm
Wand: 33.0 x 11.0 x 4.0 cm
Recommended for ages 4-7.