Green Cricket Foaming Hand Wash Refill 5X Concentrate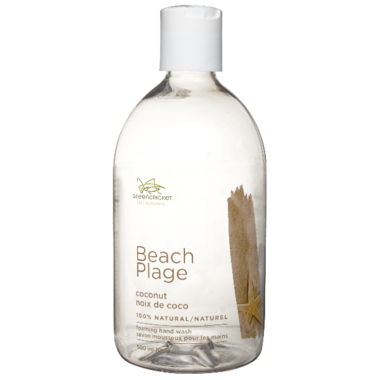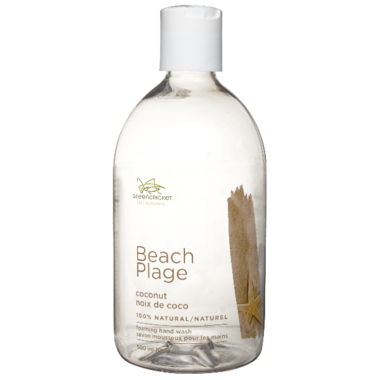 Green Cricket Foaming Hand Wash Refill 5X Concentrate
Green Cricket Foaming Hand Wash Refill is no ordinary refill - it is a concentrate!
You can refill your Green Cricket counter top bottle 5 times with this refill, diluting it with two parts water to one part concentrate. Fill the counter top bottle to the refill line with water; add refill to the top of the label; give a gentle shake and you are ready for more cleans hands!
Convenient; money-saving; good for the environment and gentle on your hands!
Hand Wash Features:
100% natural. Cruelty free. Vegan. Gluten free. Biodegradable.
No SLS, SLES, parabens, PEG, artificial fragrances or colours.
Perfect for families who want to avoid known skin eye and respiratory irritants or need to address fragrance sensitivities; pet, septic, lake friendly.
Ingredients:
Ingredients: aqua, cocamidopropyl betain, decyl polyglucose, sodium cocoamphoacetate, vegetable glycerin, butyrospermum parkii (shea butter) seed oil, aloe barbadensis (aloe) leaf juice, citric acid, olea europaea (olive) fruit oil, tocopherol acetate, natural aroma of natural fragrance (coconut), witch hazel, glyceryl caprylate, glyceryl undecylenate.




Alix:
more than a year ago
This soap is concentrated, and works well diluted as per instructions, but I much prefer the melon and citrus grove scents. There is something vaguely "pickle" like to the coconut that I find totally off-putting. I am really wishing I had stuck with the melon concentrate, and ordered a small coconut instead of the other way around. I would not ever buy this scent again, though I love the soap.
Page
1