Green Sprouts Brush and Comb Set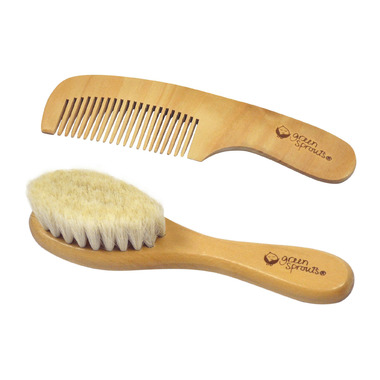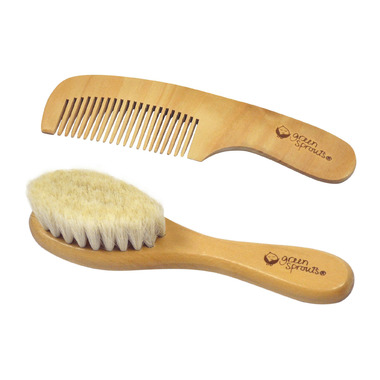 Green Sprouts Brush and Comb Set
Green Sprouts Baby Brush and Comb gently grooms baby's growing hair with all- natural, renewable wood and goat hair bristles. The super soft bristles delicately smooth baby's hair, and the comb helps remove any tangles as baby's hair grows.
Features:
Made of natural wood and bristles
Soft bristles for comfort
Materials: wood and goat hair

Melinda:
a few months ago
I had a wooden baby brush for my first child so I was looking for a set for my second. This one is perfect for a newborn. Soft and gentle. The comb will be used later when she has more hair. I like the eco friendly nature of the product. Why get plastic when there is another choice?
Page
1