Green Toys Build-a-Bouquet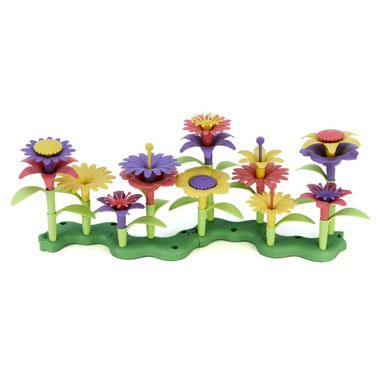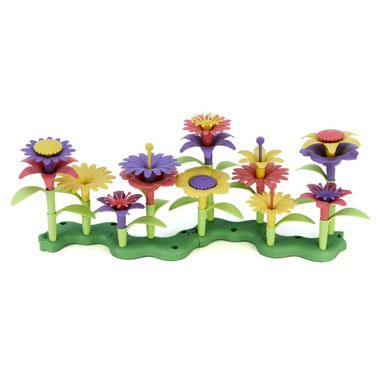 Green Toys Build-a-Bouquet
Talk about flower power! With the Green Toys Build-a-Bouquet, budding florists can create countless floral arrangements while saving energy and reducing greenhouse gas emissions. Made in the USA from 100% recycled plastic milk jugs, this brightly coloured 44 piece set includes 4 bases, 16 stem and leaf pieces, and 24 flower pieces. The vibrant lilies, petunias, and daisies stack interchangeably in the assorted stems for limitless fun that blossoms in all seasons. It's no secret that this garden is as safe as it is fun, with no BPA, phthalates, PVC or external coatings. Packaged using recycled and recyclable materials and printed with soy inks.
Features:
Made in USA

Dishwasher Safe

100% Recycled Plastic
Suitable for ages 3 years and up.
Carol:
more than a year ago
Amazing! Like Lego, only much simpler. Kids can create all sorts of beautiful flowers. The little ones (20 mths to 3 yrs. old) absolutely love this! They are crazy about it and so proud to present everyone with their lovely creations! Even the boys are into it! I can't say enough about this product. It stimulates creativity and fine motor skills. Kids quickly learn all the colors. They can build everything from one tall, skinny flower to a full bouquet of shorter flowers in the stand. And they never tire of it! Great idea! And great quality! Just awesome!!!
Page
1