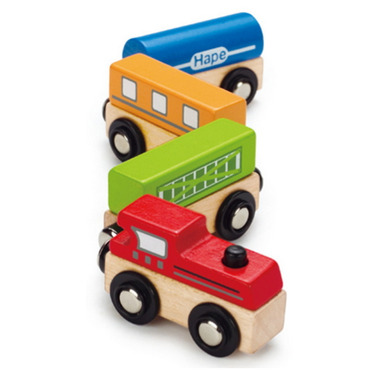 Description
This colorful 4-car wooden train set encourages counting, color identification, story-telling and imaginative play.
Features:
Count the cars.
Count the wheels.
Count the windows.
Name the colors.
Identify the cars.
Count the cars when you see a real train.
Identify passenger trains and freight trains.

Suitable for ages 3 years old and up.