240 mL
Hawaiian Tropic Dark Tanning Oil
is rated out of
5
by
8
.
---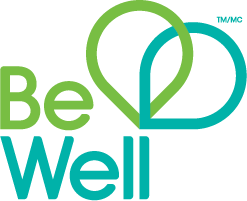 Spend $30 on Sun & get 10,000 Be Well points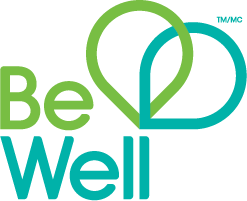 Spend $30 on Sun & get 10,000 Be Well points
Description
Hawaiian Tropic Dark Tanning Oil drenches your skin with moisture. This formula pampers and soothes skin, while its scent sends you directly to the tropics.

Features
Contains a blend of rich oils
Exotic island botanicals
Classic coconut fragrance
Rated

1

out of

5
by
Anonymous
from
Sadly Disappointed
I have been on a search for the last two weeks to find this products as it's been my favorite for over 20 years. Every bottle at every store had a yellow gel like substance and it's hard to spray out the bottle. the product is not the same at all. I am so disappointed as I go on vacation next week and now I'm stuck trying to find a new product because this one is not like it used to be. This was my tried and true. It was such a great product not sure why they decided to change perfection. VERY disappointed.
Date published: 2021-08-13
Rated

1

out of

5
by
Maria
from
Bad smell and globby
I bought 6 bottles of hawaiian tropic oil with different sunscreen numbers. I always loved the smell and would use it year around to keep my skin nice. Went to the beach and the oil had yellow gobby stuff in it. Also no longer smelled like hawaiian tropic used to smell, instead it smiled like bug spray with coconut oil mixed into it. Also left my skin as if I had put lard on it. Very unhappy and now I am stuck with 6 bottles of this stuff. It is unusable!!! Very disappointed in this,
Date published: 2021-08-04
Rated

5

out of

5
by
Anonymous
from
Excellent for my alabastered skin tone & tans me!
I bought this year's ago & it's still good! It's the only thing that has ever tanned my exceptionally white skin & gives me a beautiful tan! I love this product & will be the only oil I will ever buy! I'm pretty sure it's waterproof as well. I would recommend it 100%. I absolutely love this product for its tanning power & coconut scent!
Date published: 2021-06-27
Rated

2

out of

5
by
Ejb4502
from
Appears to have gone bad!
I bought a couple of bottles of the Hawaiian Tropic Dark Tanning Coconut Oil. One of the bottles after a few months now smells so bad, I cannot use it. It has a REALLY foul odor. As well, dark droplets have appeared in the oil. I don't know if this oil goes bad after awhile, was there is no expiration date. In any case, unusable.
Date published: 2021-08-22
Rated

5

out of

5
by
Pipelance
from
39 years of Hawaiin Tropic Dark Tanning Oil!
I am 45. I have used this product since I was 6 years old. I have always loved playing and working in the sun and sunscreen leaves me feeling nauseous. Before being in the sun a thick application moisturizes and let's my skin drink up the sun in a healthy happy and vitamin D filled way!
Date published: 2019-08-06
Rated

5

out of

5
by
Kathleen
from
Can't live without this amazing product!
I've been using this product after every shower for years! At least 24 years!! Can't make do without it or by using anything else. Please don't ever remove this product from your line of products.
Date published: 2017-04-12
Rated

1

out of

5
by
Mhoytema
from
Turned to Gel
Used this product lots of the years but any ones I've bought recently have turned into gel shortly after buying. It's happened to 3 bottles so far.
Date published: 2021-08-16
Rated

4

out of

5
by
Yorkies12
from
Best features
I by this the last 3 years and love my tan and it makes me look so bronzed
Date published: 2016-06-27