Herbal Glo
Herbal Glo See Younger Skin Daytime Moisturizer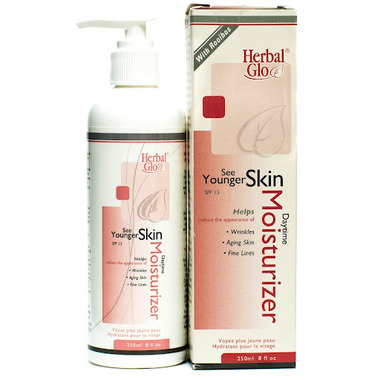 Herbal Glo
Herbal Glo See Younger Skin Daytime Moisturizer
Description
Moisturizes face and neck area helping to reduce the signs of fine lines and wrinkles.
This age-defying moisturizer re-sculpts the faces skin, corrects imperfections and delays the appearance of fine lines and wrinkles. It provides lasting protection to aid your skins natural renewal process.
Directions: After washing your face with the See Younger Skin Facial Cleanser, towel dry and apply this See Younger Skin Daytime Moisturizer to the entire face and neck area. It will instantly be absorbed.
Highlights