Herbivore Botanicals Bamboo Charcoal Cleansing Bar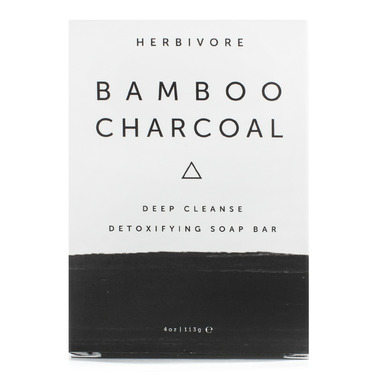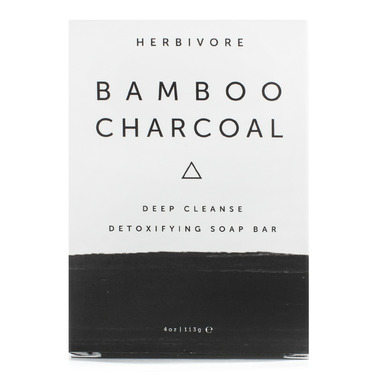 Herbivore Botanicals Bamboo Charcoal Cleansing Bar
Herbivore Botanicals Bamboo Charcoal Cleansing Bar does wonders to deeply cleanse and detoxify. Drawing impurities and toxins from deep within your pores with its powerful absorption properties, it gives an amazing deep clean while also naturally exfoliating. Bamboo Charcoal is gentle yet effective, and works especially well to clean and care for oily, combination, and blemish-prone skin types.
Features:
Activated Bamboo Charcoal - Activated Bamboo Charcoal has a lot to offer. It is extremely absorbent — its molecules are very porous, though smooth on skin, and great at catching all they come into contact with. Activated charcoal has an extremely large surface area — one ounce of activated Bamboo Charcoal can have a surface area of thousands of square feet. The incredible surface area and absorption power of the charcoal gives it the ability to purify all that it comes into contact with: air, water, and skin.
Tea Tree Essential Oil - When tea tree oil is applied to the skin topically, it helps fight infections and reduces bacteria.
Bergamot Essential Oil - This citrus oil helps to balance skin's oil production, making it very beneficial for combination/oily skin types.
Directions:
Lather between hands with water, and apply generously to face and body. This soap is gentle enough to use every day.
Ingredients:
Saponified Oils of Cocos nucifera (Coconut) Oil, Olea europaea (Olive) Fruit Oil, Elaeis guineensis (Sustainable Palm) Oil, Tocopherol (Vitamin E), Kaolinite (White Clay), Activated Bamboo Charcoal, Melaleuca alternifolia (Tea Tree) Leaf Oil, Citrus bergamia (Bergamot) Esssential Oil