Hilroy Business Envelopes
No. 10 Bluelined
40 Envelopes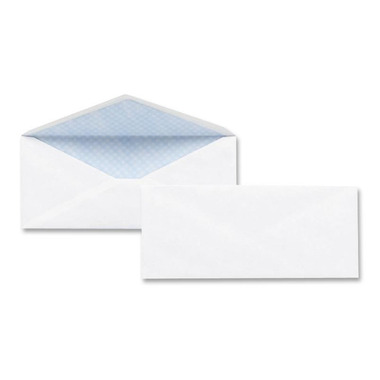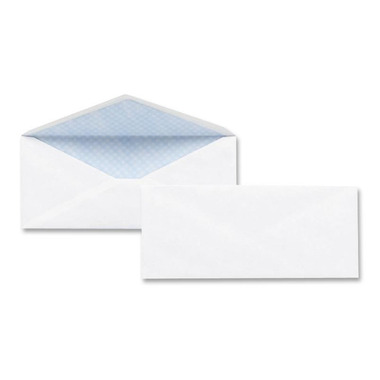 Hilroy Business Envelopes
No. 10 Bluelined
40 Envelopes
High count boxed envelopes are made from 20 lb. white wove stock. Feature open side design, diagonal seam construction and gummed flaps for a secure seal. Envelopes measure 4-1/8" x 9-1/2". Bluelined version includes interior design to protect privacy of contents.
Aileen:
more than a year ago
It is as described. The adhesive doesn't taste so bad when you lick it like some other brands. The only thing I thought was a little odd was the adhesive did not run along the entire edge of the flap. It only had one small strip of adhesive in the centre of each side of the flap so when you actually close and seal, there is a little bit of gapping that could allow small items (like a corner of a piece of mail or paper, etc.) to get stuck inside. Other than that, it is your average envelope.

Next time I will buy a self-adhesive envelope - I just like the efficiency and lack of licking. I'm always afraid of having a paper cut on my tongue whenever I have to lick an envelope flap for some reason.
Page
1