Honeybar Peanut Butter & Jam Snack Bar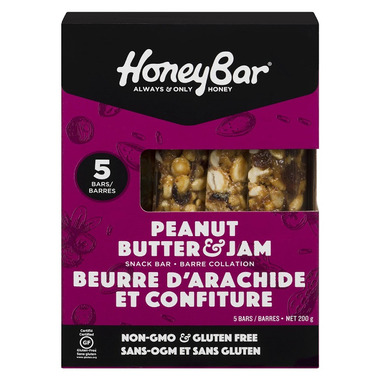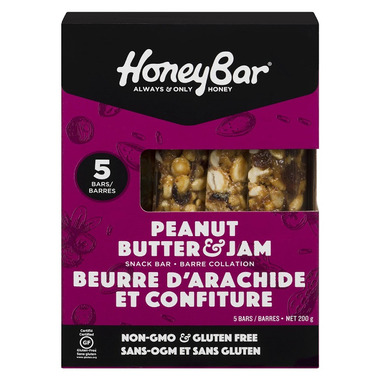 Honeybar Peanut Butter & Jam Snack Bar
HoneyBars are made with various combinations of nuts, seeds, dried fruit, rolled oats and more, all held together with ONLY honey. The sweet taste of honey accentuates the dried fruit and nuts without any additives to make it a wholesome snack. Unlike many other bars that claim to be all natural, HoneyBars only contain natural ingredients.
Features:
Trans Fat Free
Cholesterol Free
Source of Fibre
Gluten Free
Non GMO
Kosher
Ingredients: Peanuts, Honey, Raisins, Dried Cranberries (Cranberries, Apple Juice Concentrate, Sunflower oil) Peanut Butter, Crisp Brown Rice, Almonds, Dried Apricots.
May contain: sesame, tree nuts, pit fragments.