100 Quick-Dissolving Tablets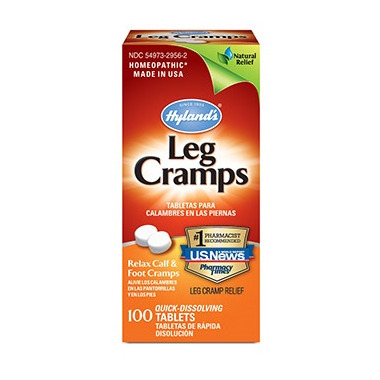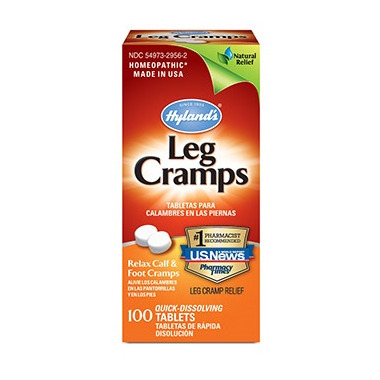 Hyland's Leg Cramps
100 Quick-Dissolving Tablets
Natural Relief for Cramps and Pains in Lower Back and Legs! This formula is for the relief of cramps and pains in the lower back and legs often made worse by damp weather.
Directions:
Adults and children 12 years and over: Dissolve 2-3 tablets in mouth 2 to 3 times daily.
Formula:
Cinchona Officialis 3X (Quinine)
Viscum Album 3X
Gnaphalium Polycephalum 3X
Rhus Toxicodendron 6X
Aconitum Napellus 6X
Ledum Palustre 6X
Magnesia Phosphorica 6X
Non-Medicinal Ingredients: Lactose, N.F.