IronVegan Sprouted Protein Vanilla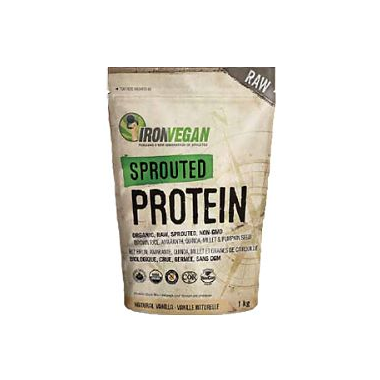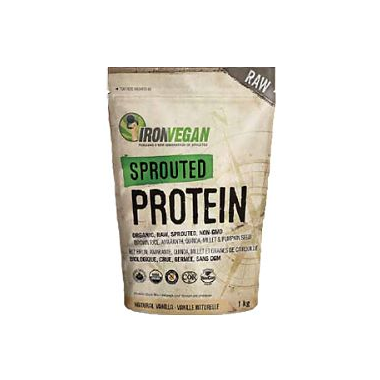 IronVegan Sprouted Protein Vanilla
Iron Vegans are just what you'd imagine. Hard training, contemporary athletes that have embraced the wisdom of a natural plant-based diet. Athletes that look for challenges, have the courage to test their limits, and are committed to choosing their fuel wisely.
Features:
17g of organic plant-based protein per serving
5 Non-GMO, raw, sprouted grains and seeds
Complete profile of essential amino acids
No artificial flavours or colours
Sweetened with organic stevia leaf
Remarkably smooth and creamy taste
Benefits:
All organic ingredients
Family of sprouted proteins
Gluten free & Kosher
84% less packaging
Made in Canada!
Ingredients:
Organic Sprouted Brown Rice Protein, Organic Sprouted Quinoa, Organic Sprouted Amaranth, Organic Sprouted Millet, Organic Sprouted Pumpkin Seed, Organic Vanilla Flavour, Apple Pectin, Xanthan Gum, Organic Stevia Leaf Extract.






Kary:
a couple of weeks ago
I have been using this protein powder for a few years and continue to purchase it because of the quality ingredients. It mixes best in a blender but when I am in a hurry I shake it in a jar. It can be a challenge to get a good mix this way. The powder will clump up without adequate stirring and shaking. Blender is best!
Kierra:
about a year ago
Not only am I knew to healthier eating choices, I'm a very picky eater! I have tried other healthy protein shakes before vegan and regular. I have to say I was extremely doubtful I would be able to tolerate the taste. I got sampled the vanilla and it was delicious! Significantly less gritty than others and very frothy and smooth even when hand shaken! I drink it as a shake and add it to my healthy muffin recipe to increase the protein! Very impressed!
Victoria:
more than a year ago
This has been my favorite vegan protein to date! It blends really well and does have a gritty texture or strange after taste that I have experienced with many vegan proteins. I like both the vanilla and chocolate. Works great in smoothies and also mixed into oatmeal. I find the slightly nutty taste the perfect protein addition to oatmeal or breakfast quinoa. Love it!
Page
1