Isofemme Protein Smoothie Chocolate
Fit is not defined by a number on the scale and it's not about measuring up to somebody else's standard. It's about feeling good about who you are. When life gets busy and you need some " easy", ISOFEMME Protein can help. ISOFEMME Protein is a delicious convenient and healthy way to feed your body so you can take on your day.

Features & Benefits:
Simple, easy to understand ingredients
Soy-Free with Zero Estrogenic Proteins
No artificial colours or dyes
Naturally flavoured
20 g of Protein with only 1 g Naturally Occurring Sugar
2X the Calcium of Regular Whey Protein with Vitamin D3 & K2 for Strong, Healthy Bones!
SUGGESTED USE:
Combine 1 rounded scoop (30 g) of ISOFEMME with 150-200 ml (5-7 oz) of cold water or skim milk and mix thoroughly in shaker or blender. ISOFEMME is a complete protein and can be used anytime during the day to satisfy your protein requirements. For the maximum effect of ISOEMME, they recommend following an exercise and diet plan.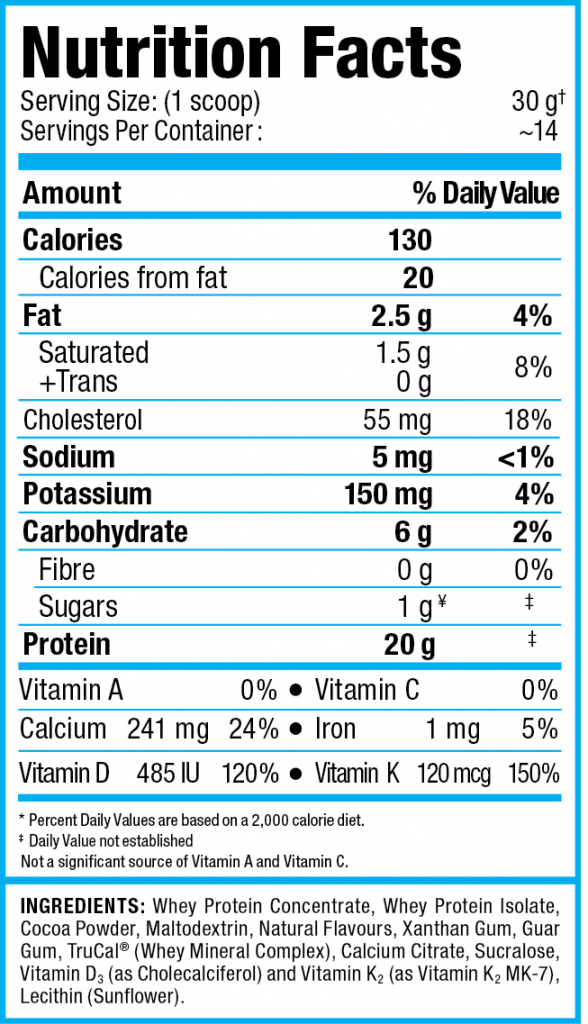 ALLERGEN INFORMATION: Contains Milk (whey). Produced in a facility that also handles Soy, Egg, Tree Nuts, Peanut, Fish, Crustaceans and Shellfish products.