Jamieson Omega 3 Extra Strength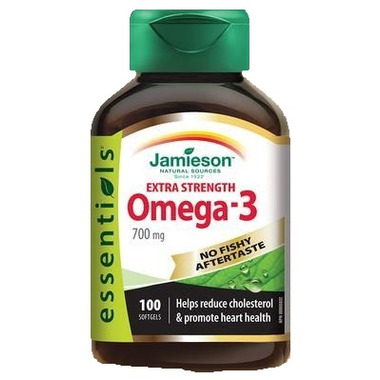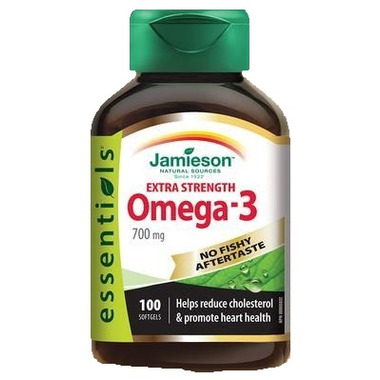 Jamieson Omega 3 Extra Strength
All the heart health benefits of your favourite omega supplements without the fishy aftertaste. Jamieson Extra Strength Omega-3 delivers an extra boost of Omega-3 to help reduce cholesterol and promote heart health, all without any fishy aftertaste. Made with deodorized oil to eliminate fishy aftertaste, resulting in the best possible experience.
Features:
Helps reduce cholesterol & promotes heart health
No Fishy Aftertaste
Source of omega-3 fatty acids for the maintenance of good health
Directions:
Take one softgel daily.
Ingredients:
1165 mg of Fish Oil. 700mg Omega 3 fatty acids providing: 420mg EPA, 280mg DHA. Other ingredients: Gelatin, glycerin, natural lemon flavour

Sugar Free, Gluten Free, Dairy Free