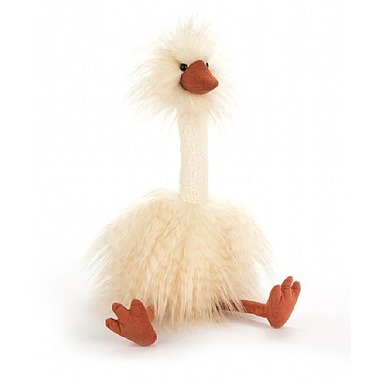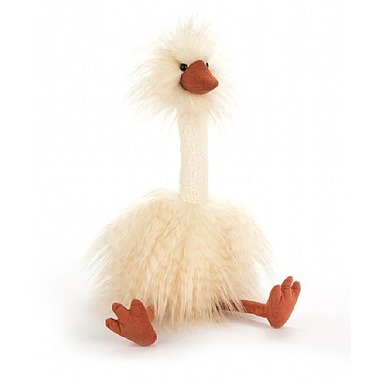 Gabby Goose is as chatty as her name! This merry miss is Odette's best friend and loves a goosey gossip! She has fancy feathers with caramel tips that make her look like a rather glam pompom! Her burnt- orange feet and tawny beak are squishably soft and beautiful detailed. A flurry of fun, she always has the biggest goofy grin!
Features:

Tested against and passed ASTM requirements
Not recommended for children under 12 months due to fibre
Fibre shedding warning
Made from 100% polyester
Hand wash only; do not tumble dry, dry clean or iron
Size: 6" x 6" x 18"