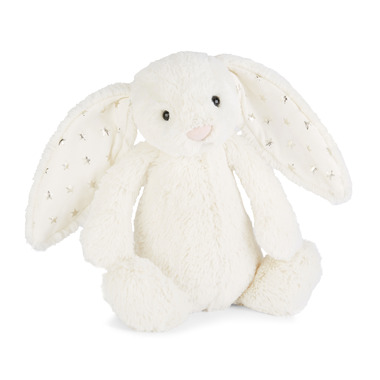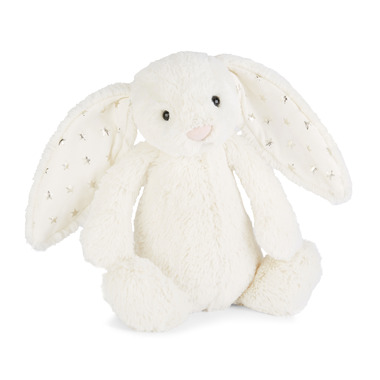 Nap time can be any time, so bring the stars with you! This Twinkle Bunny went up to the moon and asked for some gold stars to wear in his ears. Shimmering, shining, they suddenly appeared! No wonder he's got such a bug silly grin!

Features:
Tested against and passed ASTM requirements
Suitable from birth
Made from 100% polyester
Hand wash only; do not tumble dry, dry clean or iron
Size: Medium 5" x 4" x 11.5"