Jillian Michaels Maximum Strength Fat Burner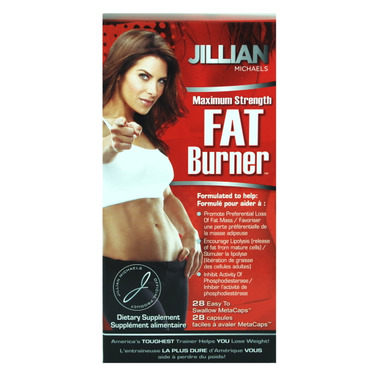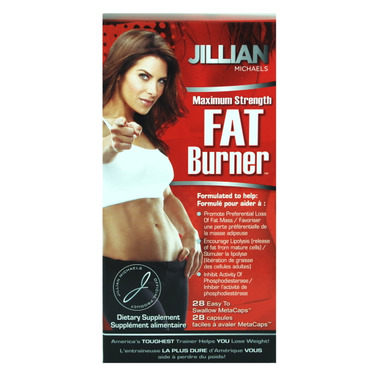 Jillian Michaels Maximum Strength Fat Burner
Maximum Strength Fat Burner contains a unique blend of natural compounds designed specifically to help your body lose fat while on your diet program.
Formulated to help:
Promote Preferential Loss Of Fat Mass
Encourage Lipolysis (release of fat from mature cells)
Inhibit Activity Of Phosphodiesterase
Ingredients:
Cissus quadrangularis extract
Coffee bean extract
Cacao extract
White Willow powder
Cayenne pepper powder
Non-medicinal Ingredients:
Rice flour, gelatin, magnesium sterate, silicon dioxide, titanium dioxide, carmine
Directions for use:
Take 1 MetaCap before 2 main meals, for a total of 2 MetaCaps per day. Take with a full glass of water.
NOTE:
Limit the use of caffeine-containing medications, foods or beverages while taking this product because too much caffeine may cause nervousness, irritability, sleeplessness and occasionally, rapid heart beat.