Kaia Naturals The Takesumi Detox Overnight Dry Shampoo Traveller Brunette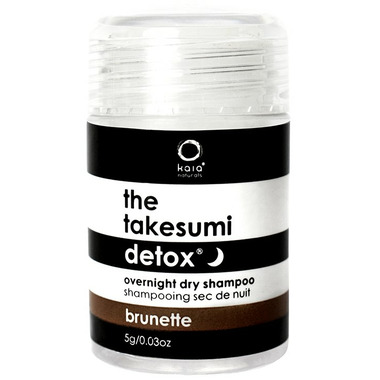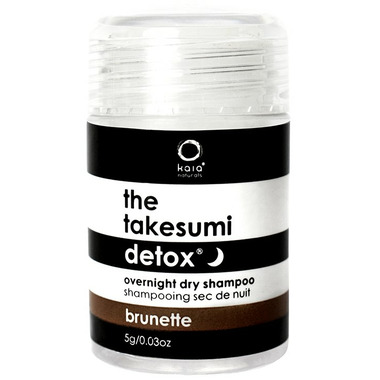 Kaia Naturals The Takesumi Detox Overnight Dry Shampoo Traveller Brunette
Add this travel-friendly mini natural dry shampoo in your pocket or purse while you are travelling, at the gym, or on-the go. Same formula as the takesumi detox overnight dry shampoo, it is powered by detoxifying activated charcoal to effectively and conveniently absorb oil, odor and sweat for long-lasting results. A luxurious blend of ultra-micronized powders and proprietary ingredients to avoid odor-buildup, naturally. Adds instant volume and texture anywhere, anytime.
Product Features:
Up to 15 uses.
Durable spill-proof cap.
Available in 2 tints: blonde & brunette.
Lightly tinted for easy blendability.
Directions of Use:
Use on dirty/oily hair before bed. Shake a small amount of product directly at roots. Massage gently into roots. Do not brush.
Leave on overnight. In the morning, brush through and style.
Ingredients:
Oryza Sativa (Rice) Starch, Maranta Arundinacea Root (Arrowroot) Powder, Tapioca Starch, Solum Diatomeae, Kaolin, Pigment, Santalum Album Oil, Citrus Aurantium Dulcis (Orange) Wood Oil, Sorbic Acid, Carbo Activatus (Activated Charcoal).