Kanga Care Wet Bag Castle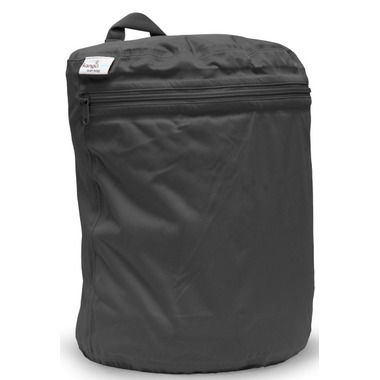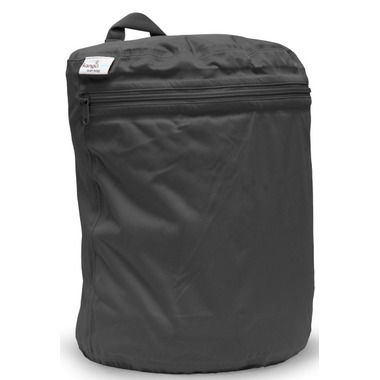 Kanga Care Wet Bag Castle
Kanga Care Wet Bags are a standard size wet bag, except instead of being flat (like an envelope), they are half moon shaped to allow more volume. This design is exclusive to Kanga Care. This wet bag will hold up to 12 to 15 diapers and inserts. The Kanga Care Wet Bags have colour matching, heavy duty zippers that are easy to grab. The zipper is placed on the front so the top of the bag functions as a lid. There is a strap on top that can be opened by an industrial strength snap so that the bag can be attached to a stroller handle, door knob, or other ideal hanging place. To clean, machine wash with your diapers or other soiled items. Tumble dry low or hang dry. Kanga Care uses a water resistant polyester TPU which is solvent-free polyester fabric that has been laminated with a thermoplastic polyurethane using a heat bonding process, not chemicals. This process is low in toxicity and is better for the natural environment then traditional PUL.

Features:
Holds up to 15 diapers and 15 inserts
Barrier Seam Sealing
No "gluing" nor "ironing" to seal seams.
Seams are physically sealed away from moisture!
Heavy duty, easy to grab & zip!
Colour matching YKK Zippers
Kirsten:
more than a year ago
This was the first set bag I used. I do like it, although it was a bit smaller than I thought but can easily hold 15 cloth diapers (cover and 2 inserts each). I do feel the lamination may not last my entire diaper life, but we will see. The colour is really nice and it hangs on the door know no problem.
Jane:
more than a year ago
This is the second kanga care bag I've bought like this. I like that it holds a ton of diapers and packs up small so is great out of the house for a hew hours our or a few days. So far they have held up well to repeated washing (and I hand to dry). The lamination at seams seem like it might not last forever though. I've never had issues with leaks and I would say that it holds at least 15 diapers.
Page
1