Kapok Naturals Cacao Husk Tea USDA Organic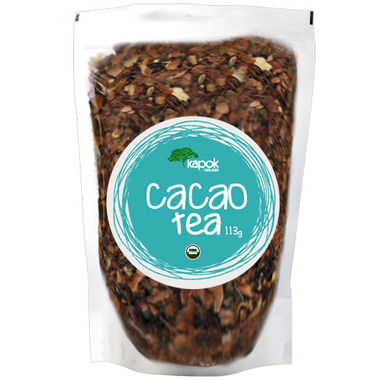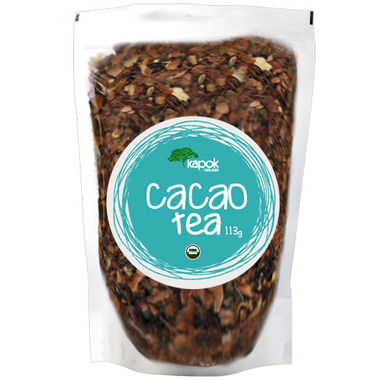 Kapok Naturals Cacao Husk Tea USDA Organic
- We're sorry, this product is no longer available!
- Shop for other products in: Loose Leaf Tea

Our loose leaf Cacao Husk Tea is delicious and healthy. Rather than wasting this part of this superfood, we harvest, clean and package the cacao husks after extracting the bean. Derived from the inner shell of the Cacao Bean itself, this Tea only uses the husks without adding any sugars or other unwanted ingredients.
This Tea is traditionally used by the indigenous people of South America as they believe in its health benefits and love it's great taste. The many benefits of the cacao bean still remain in the husks and should not be wasted.
Naturally available in the shells, theobromine is released when steeped. You'll notice the increased feeling of well being and relaxation, as Cacao Husk Tea offers a sensual stimulation of cardiovascular and muscular systems.
This tea has a nice, smooth, chocolatey taste that is great for any time of the day. Enjoy this tea and receive all the benefits of this superfood without any guilt!
Features:
Cacao is a natural source of antioxidants (40x more than blueberries!)
High in iron, magnesium, and zinc
Naturally used for relaxation and calming
Great for mixing and matching with coffees and teas
Directions:
Brew 1-2 tablespoons in hot water for 4-6 minutes for best results and taste.

Ingredients:
Certified Cacao Husk, Allergen-Free
Natural, Organic, Vegan, Gluten-Free, Sugar Free, Kosher, Non-GMO, Dairy Free, Peanut Free, Tree Nut Free Facility