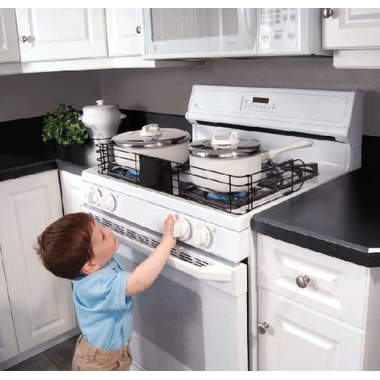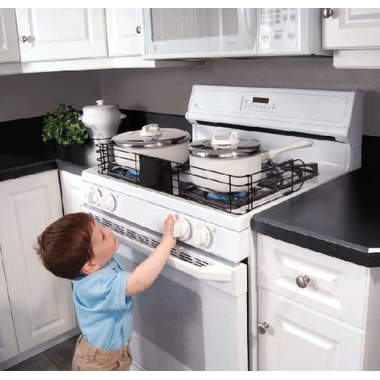 Babyproof your home and help protect children from accidental scalds and burns with this KidCo Stove Guard.
Features:
Will not melt like plastic guards
Adjustable size – Easy installation
Adhesive-backed clips allow easy removal for cleaning
Fits up to 32″ wide stove
Color: Black
Rina:
more than a year ago
This guard is well designed to prevent kids from grabbing pot handles or touching hot pans.
1. It is easy to install with the sticky clips.
2.It is supported well by the 3 sided metal grilles, which are not affected by the heat of cooking.
3. the guard is easily removed for cleaning both the grilles and the cook-top.
4. When the guard is no longer required the counter top is without marks or holes from securing the guard to the counter top.
5. This guard is functional as much as pleasing to look at.
Page
1